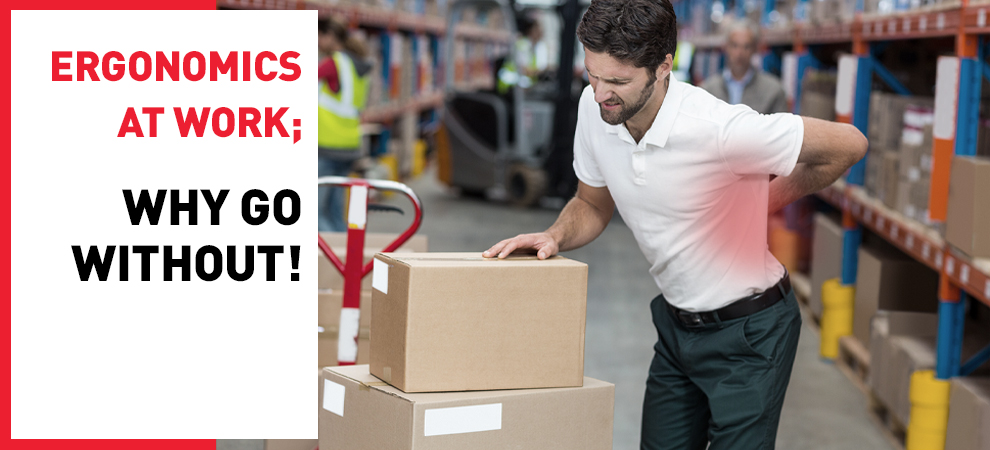 ERGONOMICS AT WORK, WHY GO WHITHOUT!
Last update: 25 July 2022
Estimated reading time: 5 minutes
Categories: Equipment
The well-being of your employees at work is a critical issue for most companies: among other things, it motivates employees to perform their tasks as well as possible. In times of labor shortage, it becomes even more important to take care of your employees in order to keep them for a long time. With few employees in the job market and multiple offers, they can afford to raise their expectations. This is why working conditions are becoming primordial, and why employers are trying to differenciate themselves from each other. It is possible to improve these conditions in several ways, starting with adapting the various workstations to make them ergonomic and safe. Here's how to improve the ergonomics of your work place to reduce the risk of musculoskeletal disorders (MSDs) among your teams.
did you know?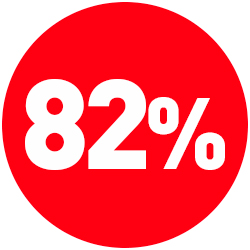 82% of MSDs cases are caused by an excessive effort, especially during and uprising.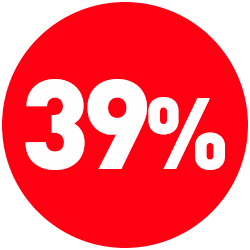 39% of claims with work interruptions are caused by improper handling.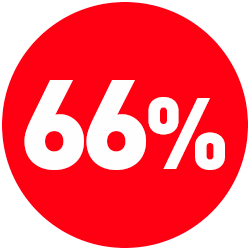 66% of injuries due to improper handling affect the back region according to the CNESST.
How to improve the working environment of you teams?
Several factors can affect the well-being of your workforce and increase the risks of MSDs. By factors we mean shocks, impacts, effort and force, constraining postures, repetitions, etc. 

To reduce the effect of the factors in this equation, ergonomic desks, chairs and tables can be added to workstations. You can also rely on semi-automatic and automatic machines to help staff with their tasks. These additions can have a positive impact on your employee's daily lives.
Start by examining your staff worksations then find out what equipment can help you meet their needs.
Employers & employees alike win!
Handlers are among the professionnals most at risk of MSD-type injuries in the workplace. The addition of equipment such as the packing table and the Robot S7 can undoubtedly help you improve the ergonomics of your workstations while increasing your efficiency! Here are some examples of the benefits of ergonomics:
Decreasing the risk of work-related injuries
Helping to reduce costs related to CNESST claims
Improve employee productivity
Contribute to employee job satisfaction
Competitive asset for the employer

Made in Canada, this ergonomic packing table is modular and scalable. It can support a load of up to 1,800 lbs and its height is ajustable from 29 to 36 inches. It can be equipped with several accessories to adapt to your operations:
Document shelves and dividers
Monitor arm and computer keybord tray
Roller bar
Shelf for scale or additionnal equipment
Box supply trolley
This ergonomic packing table brings together all the elements that make staff tasks easier and more comfortable. Workstations can also be upgraded in several ways. For example, we have equipped many of our employees with motorized desks (which go up and down) so they can work sitting or standing as they please.
The Robot S7 perfectly combines an elegant design with the reliability of its refined technology. It helps to reduce the operator's workload by applying the stretch film efficiently and uniformly.
Up to 12 pre-recorded wrapping cycles
Electronically variable pre-stretch between 0 et 500%
Autonomy of 200 to 300 pallets
Lowest energy consumption on the market
Many times, employees want to work as quickly as possible in order to increase their productivity, but this can cause different problems. For example, they may forget to bend their knees or injure their back when lifting a heavy load. To make them more efficient without compromising their health, automatic or semi-automatic equipment such as the Robot S7 is the perfect solution! 

Many criterias have to be considered before choosing the right equipment;
The pace to be sustained
The available space in your warehouse
Your budget
The return on investment
In addition to a return on investment, you could also see a decrease in employee injuries as the machine does more of the strenuous tasks. Much less chances of having to replace your injured employees. A win-win solution for both employers and employees, especially in times of labor shortage!
WE HAVE A RANGE OF ERGONOMIC SOLUTIONS FOR YOUR UNIQUE CHALLENGES!
Environmental redesign, staff training and the right equipment work hand in hand to improve work ergonomics and the well-being of your employees! We can help you make the changes necessary to get there!
Want to learn more about our ergonomic packing table or our various semi-automatic or automatic equipment? Find out how our products can be adapted to your reality and simplify the tasks of your workforce: ask us your questions!
The Cartier team also suggests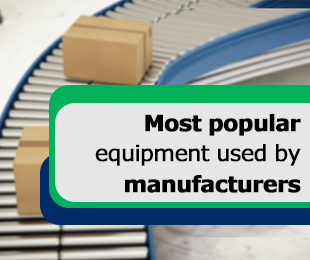 Equipment
Categories: Equipment, Technical
Shortage of labor being greatly felt in most industries, many of our clients decide to go for automation to save time but also to reduce work pressure on their current employees. We cannot deny the fact that the greater the need for manpower, the more employees have to fill this gap by working harder. Therefore, many companies decide to invest in automatic or semi-automatic equipment. Obviously, some machines are more popular than others, for several reasons. Very often, semi-automatic equipment is the first choice of clients as the initial investment is lower.
En savoir plus >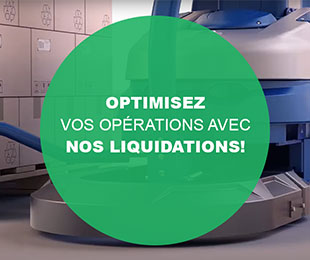 Equipment
Categories: Equipment
All or our Robots S6 are now on sale! The equipment is in stock, so it'is ready to be delivered and get started into yout operations. Buy now and avoid the 4% to 8% price hikes scheduled for July 1, 2021.
En savoir plus >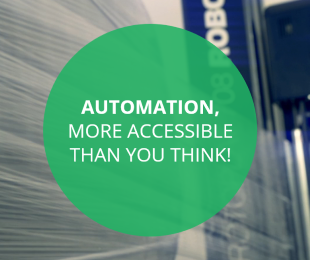 Equipment
Categories: Equipment
Did you know that according to a recent survey by the Employers Council of Quebec, almost half of companies (49.7%)
have had to refuse contracts due to labor shortages? If you're too short on time to consider the possibilities of automation, here's a quick overview that might make your choice easier.
En savoir plus >