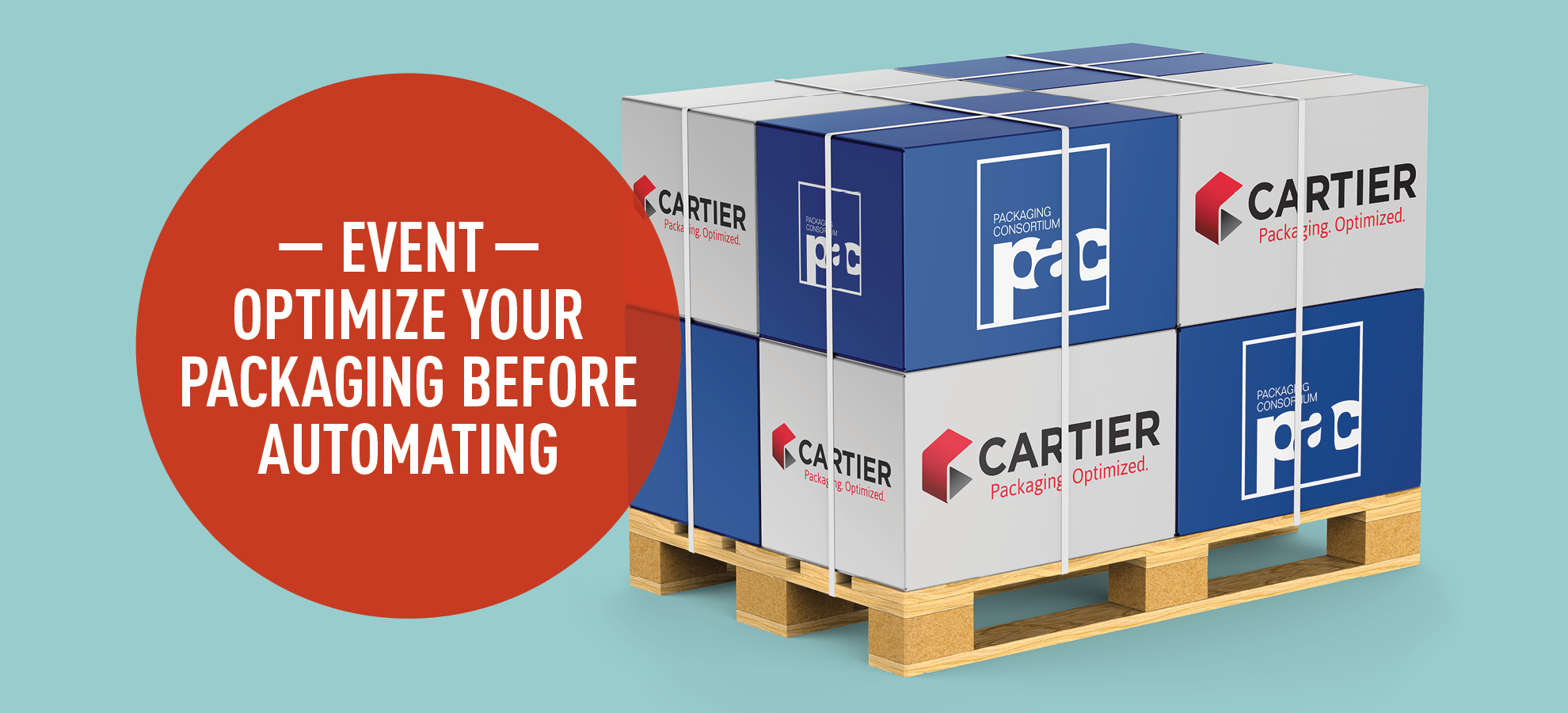 Event: Optimize your packaging practices before automating your processes
Last update: 8 August 2019
Estimated reading time: 2 minutes
Categories: Event
Are you curious to learn more about how CARTIER goes about optimizing packaging processes? You're invited to come tour our facilities, explore real case studies and take part in an optimization workshop. Mark your calendars for this must-attend event taking place this coming September 18!
We frequently discuss the importance of packaging optimization and packaging process automation. However, you may wonder how to actually apply these concepts to your situation.
We're here to help by inviting you to tour our facilities on Wednesday, September 18, 2019. In addition to visiting our laboratory, you'll get a sneak peek into the technologies and processes involved in packaging optimization. You'll also have the opportunity to take part in an optimization and simulation workshop.
This Optimize your packaging practices before you automate your processes event is being organized in consultation with PAC Consortium, which arranges facility tours across North America for members of the packaging industry.
You'll also have the chance to attend presentations of two case studies on process optimization initiatives implemented under the guidance of our packaging experts.
The first will focus on the solution developed for Logiflex, a company seeking to adapt its packaging processes to just-in-time production.
The second will be presented in conjunction with Carole Dessureault, strategic purchasing manager at Pelican International Inc., who will review the solution implemented by CARTIER to optimize her company's warehouse space and reduce product breakage.
EVENT HIGHLIGHTS:
Overview and tour of the CARTIER laboratory
Presentation on the importance of packaging optimization
Exploration of two case studies, Logiflex and Pelican
Interactive optimization and simulation workshop
This event provides participants a unique chance to gain a sneak peek into the technologies and processes developed by CARTIER.
It's also an ideal opportunity for networking and making new connections.
We would love to add you to our guest list for September 18.
Please join us—but register today, as space is limited!
Event details:
ORGANIZED BY:
PAC Consortium
WHERE:
CARTIER,Packaging. Optimized.
2325 Industriel Boulevard
Saint-Césaire, Quebec  J0L 1T0

WHEN:

Wednesday, September 18, 2019
1:00–4:30 p.m., followed by networking reception

WHO:

All PAC Consortium members and non-members

PRICE:

Members: $90 + tax
Non-members: $120 + tax
Note:
CARTIER reserves the right to authorize or refuse any person's participation in this event.
The Cartier team also suggests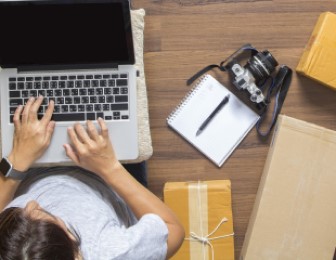 Products
Categories: E-commerce, eCommerce, Écoresponsabilité, Equipment, Products
By observing the trends of the last six months, talking with manufacturing partners and analyzing some studies on the field, we offer you 4 trends to watch in packaging for 2021.
En savoir plus >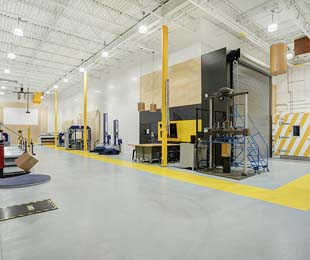 Laboratory
Categories: Culture & Innovation, Laboratory, Leadership
Cartier Packaging invests 600 000$ in its innovation laboratory, therefore becoming the largest packaging optimization laboratory in Canada.
En savoir plus >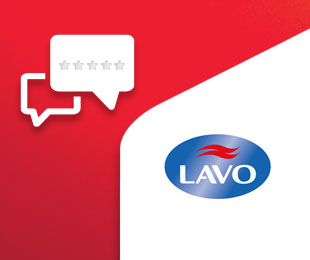 Categories: Témoignages, Testimonials
Nous sommes heureux d'avoir choisi Emballage Cartier comme partenaire d'affaires. Pour vos prix compétitifs, mais avant tout pour les gens!
En savoir plus >