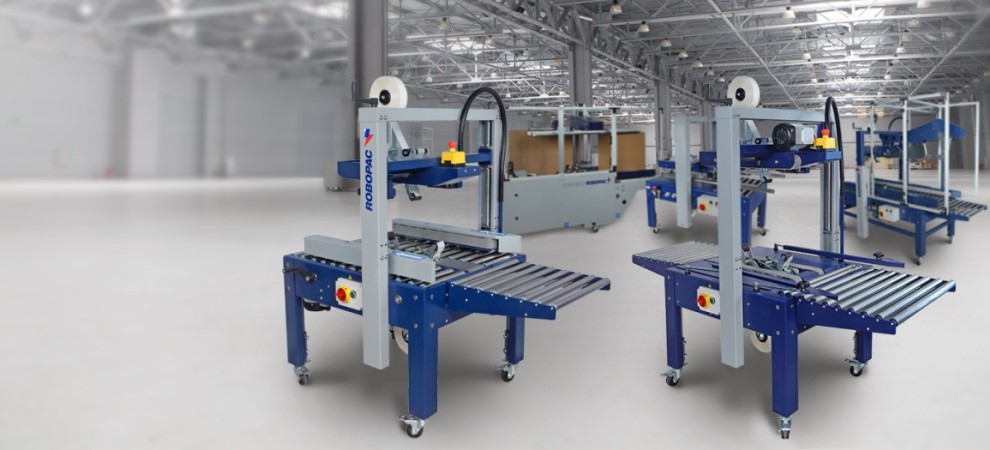 Case sealers: 6 factors to consider before you buy
Last update: 31 May 2019
Estimated reading time: 4 minutes
Categories: Equipment
It can be challenging to identify the best sealing system for your specific needs with such a variety of brands and models available on the market. Our team has studied this issue and assembled a list of six factors to consider when the time comes to purchase a case sealer.
How many cases a day does your crew have to seal? If it's around 150 or more, then you should consider purchasing a case sealer.
This semi-automatic or fully automatic equipment is used to close and protect cases using adhesive tape.
Why use a case sealer? Because it offers numerous advantages:
You save by using less adhesive tape.
You reduce the number and frequency of injuries caused by performance of repetitive movements and the associated stress.
You increase your crew's productivity.
You also ensure more efficient use of the tape, which is consistently applied in the right place at the right pressure.
Buying an industrial sealer can make a significant difference in terms of your team's efficiency and output. What's important is to select the right sealer for your needs.
6 factors to consider before buying a case sealer
It's easy to get overwhelmed by the range of case sealers available on the market. To help make things clearer for you, we've made a list of the six key factors to consider in making your choice. They are:
1. Case size
Do an inventory of all case sizes you use, from smallest to largest. Check whether the sealer you're interested in buying is compatible with all these sizes.
Important! Capacity can vary widely from one model to the next, even within the same line of sealers.
2. Case weight
Regardless of make, all sealers have a maximum capacity in terms of the case weight they can handle. For example, the Robotape units from Robopac have a capacity of up to 110 lbs., one of the highest on the market. When choosing a unit, consider the weight of your products and the requirements of your industry.
3. THE VARIETY OF CASES
Your needs will vary depending on whether the cases you seal are always the same size or of different sizes. If cases of different sizes will be passing randomly through the same production line, then the equipment has to be able to adjust automatically (otherwise, the operator has to adjust the settings before every box).
Not all sealers have the capacity to adjust automatically. Those offering this feature use sensors to adapt to the case size. Random, or auto-adjusting, case sealers are the best to use on cases of different sizes because they don't require manual adjustment of the tape heads before every case.
On the other hand, if your case size is uniform, then a standard sealer model is perfect for you.

4. Work environment
Where do you plan to operate your case sealer? In a high-humidity environment or a normal working environment?
If the equipment will be used in a high-humidity or food production environment, then a stainless steel case sealer is preferable as it is better designed for these conditions.
If the sealer will be used in a normal working environment, then an enamelled steel model will be perfectly adequate.
It's also important to consider how much space you have available for the equipment. Case sealers come in different sizes. Check first and avoid surprises!
5. Production volume
To make the purchase of a case sealer worthwhile, the volume of cases to be sealed should be around 150 or more cases per day. Once you have determined that this purchase is right for your business, take time to identify the model best suited to your anticipated production volume. Then, check the maximum output rate of the equipment you are considering to ensure that it will also be able to accommodate your future requirements.
6. Labour
When you picture integrating a case sealer into your production line, what do you have in mind? What are your goals? Do you want an operator to play a role in the sealing process, or do you prefer to run a fully automated process on a production line equipped with conveyors?
In the context of the current labour shortage, it's important to assess your capacity to find workers today and down the road. If you're having challenges finding skilled workers, then doesn't this make automation an effective alternative?
Keep in mind also that your current reality could change.
Tool for choosing the right equipment
Do you need help choosing the right equipment? Our partner, Robopac, offers an online configuration tool that provides an overview of equipment suited for your application. Use the "My Case" tool by Robopac here.
Explore our line of case sealers here.
What's the best solution for you and your requirements? Our product specialists will help you make the right choice. Contact us today!
The Cartier team also suggests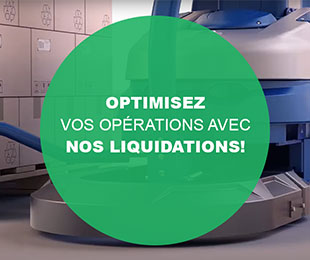 Equipment
Categories: Equipment
All or our Robots S6 are now on sale! The equipment is in stock, so it'is ready to be delivered and get started into yout operations. Buy now and avoid the 4% to 8% price hikes scheduled for July 1, 2021.
En savoir plus >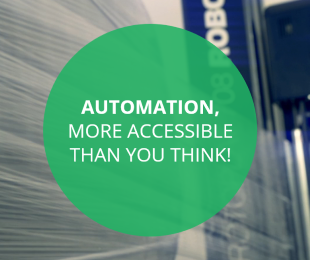 Equipment
Categories: Equipment
Did you know that according to a recent survey by the Employers Council of Quebec, almost half of companies (49.7%)
have had to refuse contracts due to labor shortages? If you're too short on time to consider the possibilities of automation, here's a quick overview that might make your choice easier.
En savoir plus >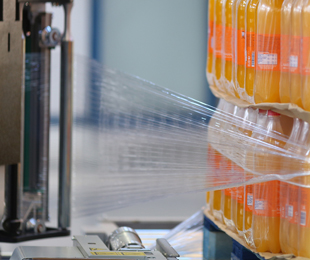 Equipment
Categories: Equipment
Are you eligible for financial assistance from MAPAQ? This financial assistance encourages companies in the agri-food industry to turn to automation to address workforce issues and become more competitive. Hurry, because the Food transformation: robotization and quality systems program could be suspended in March 2021!
En savoir plus >