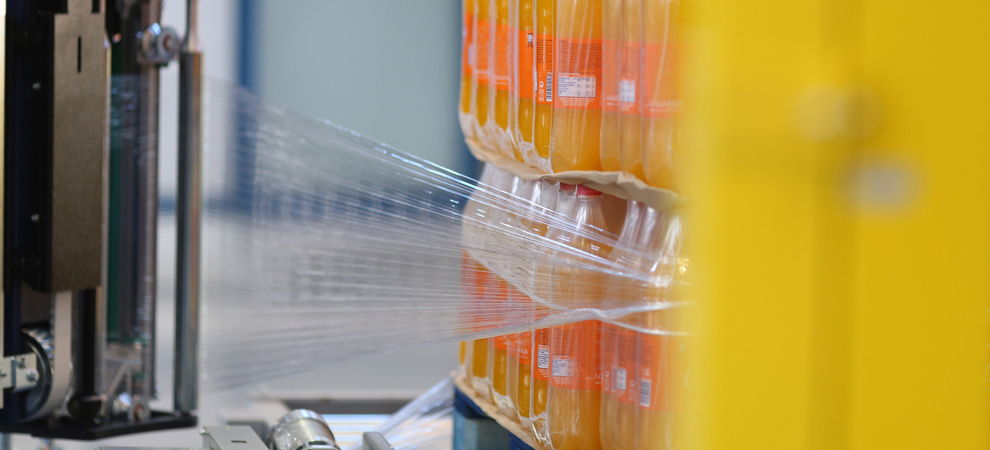 MAPAQ: FINANCIAL ASSISTANCE THAT CAN INCREASE YOUR COMPETITIVENESS
Last update: 3 March 2021
Estimated reading time: 2 minutes
Categories: Equipment
Are you eligible for financial assistance from MAPAQ? This financial assistance encourages companies in the agri-food industry to turn to automation to address workforce issues and become more competitive. Hurry, because the Food transformation: robotization and quality systems program could be suspended in March 2021!
Finding skilled workers in the agri-food sector can be a challenge. This financial assistance therefore encourages companies in the agri-food industry to turn to automation to tackle workforce problems and become more competitive. Hurry, because the Food Transformation: Robotization and Quality Systems program could be suspended in March 2021!
What can this program offer you?
Depending on your company's revenue, this financial aide can cover up to 30% to 50% of the costs associated with improving a process (for a maximum of 150 000$).
Thinking of automating or optimizing your operations? Now is the time to act! You could reduce the number of manipulations associated with your packaging, in addition to increasing profitability and efficiency.
To be eligible you must:
Carry out an internal or external diagnosis.
Concretely demonstrate that the added equipment increases the productivity of the workforce and the competitiveness of the company.
Have a financial situation that meets the basic ratios requested.
Reach the minimum threshold of $ 15,000 for total eligible expenses.
You will find all the information in the Applicant's Guide.
Prepare your application
Rest assured; our experts can guide you in the preparation of your file.
You will need:
Your registration form.
Your latest external financial statements
Your equipment quotes for the project.

The detailed service offer from your consultant

Other documents that justifies the financial aid

Your francization certificate of your certificate of registration to the francization process.
Important notice: be sure to have in hand the acknowledgement of receipt of your request for financial assistance before purchasing any equipment!
Is your project covered by this financial aid?
Several types of packaging projects have received support from MAPAQ, including the following:
Automation of processes and palletization
Improving the efficiency of the department
Modernization of equipment
Automation of the preparation and gluing of boxes.
Installation of a robotic packaging machine
Consult the list of the funded projects
The expertise of Cartier at your service
When it comes to automating and optimizing your packaging, we're always by your side.
Our experts can guide you in filing your application file for MAPAQ, either by the impact assessment of new equipment, submitting an automation project or information about the ROI of your project. Give us a call before the program ends!
The Cartier team also suggests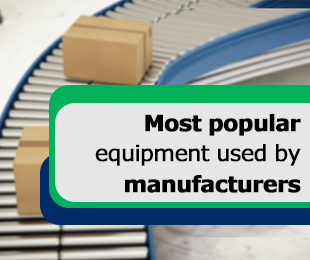 Equipment
Categories: Equipment, Technical
Shortage of labor being greatly felt in most industries, many of our clients decide to go for automation to save time but also to reduce work pressure on their current employees. We cannot deny the fact that the greater the need for manpower, the more employees have to fill this gap by working harder. Therefore, many companies decide to invest in automatic or semi-automatic equipment. Obviously, some machines are more popular than others, for several reasons. Very often, semi-automatic equipment is the first choice of clients as the initial investment is lower.
En savoir plus >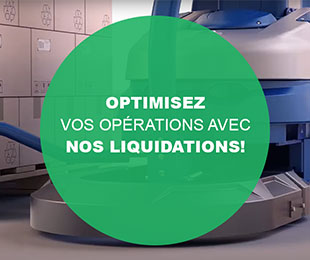 Equipment
Categories: Equipment
All or our Robots S6 are now on sale! The equipment is in stock, so it'is ready to be delivered and get started into yout operations. Buy now and avoid the 4% to 8% price hikes scheduled for July 1, 2021.
En savoir plus >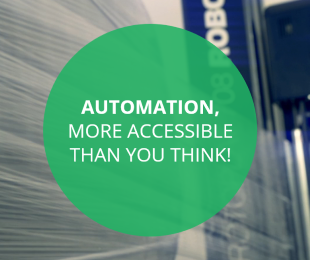 Equipment
Categories: Equipment
Did you know that according to a recent survey by the Employers Council of Quebec, almost half of companies (49.7%)
have had to refuse contracts due to labor shortages? If you're too short on time to consider the possibilities of automation, here's a quick overview that might make your choice easier.
En savoir plus >