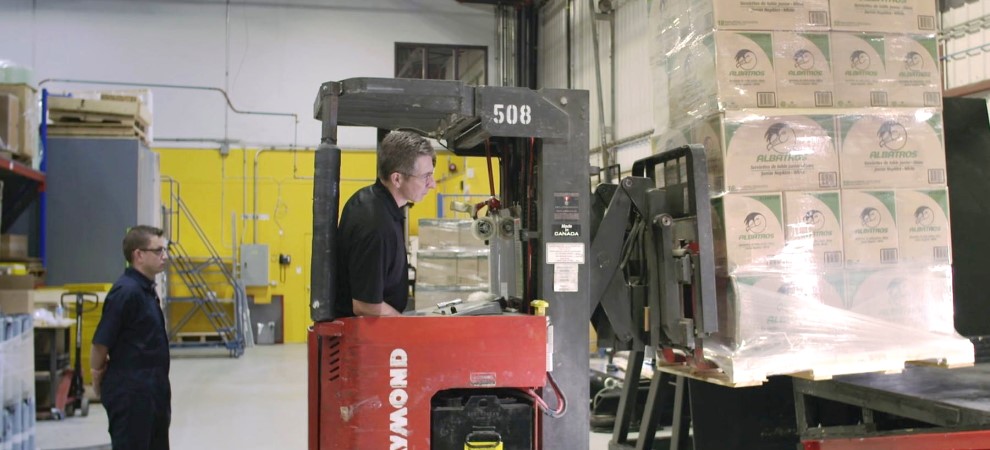 Optimize your packaging even more by taking advantage of our two new laboratory services!
Last update: 1 May 2019
Estimated reading time: 3 minutes
Categories: Laboratory
How do you obtain maximum performance from your packaging? By optimizing pallet wrap efficiency and conducting packaging testing. The CARTIER testing laboratory is pleased to offer two new services to help you cut costs and minimize losses while also verifying the efficiency of your packaging processes.
CARTIER's ISTA-certified testing laboratory continues to grow, recently adding two new services to assist clients in optimizing their packaging processes: pallet wrap optimization and ISTA or ASTM packaging testing.
OPTIMIZING PALLETS: SIMPLE AND HIGHLY ADVANTAGEOUS
Stretch film represents a significant cost in terms of both profitability and impact on the environment.
With the wide range of films available on the market, choosing the right one for your particular situation, equipment type, pallet weight, product dimensions and load stability can be challenging. And these are just some of the factors potentially influencing your choice.
Using a film that does not meet your needs can jeopardize product integrity, require a longer wrapping cycle, cause excessive film use and, ultimately, lead to a higher rejection rate.
Pallet wrap optimization can significantly reduce your operating costs, with many users reporting savings of 30% or more.
This optimization approach is simple and highly cost-effective. By verifying your choice of film and adjusting the recipe, you can save tens, or even hundreds, of thousands of dollars.
From fast return on investment to greater reliability and a reduced environmental footprint, the advantages of pallet wrap optimization are undeniable, not to mention the fact that optimization also accelerates return on investment in your wrapping equipment.
ISTA OR ASTM PACKAGING TESTING: VERIFYING CONFORMITY WITH INDUSTRY PROTOCOLS
When and why should you have your packaging processes tested?
If you note frequent losses during transport
If you are questioning the performance of a new packaging process
If you suspect you may be spending too much on packaging
If your shipping conditions change
If you've made changes to your packaging type, recipe or equipment.
Another scenario where testing is useful or even essential: when you're considering or already involved in e-commerce, since sales on various online platforms (e.g. Amazon) require that all packaging be tested by a certified auditor.
For example, Amazon requires the following three certifications for all packaging used on its platform:
Frustration-Free Packaging (FFP)
Ships in Own Container (SIOC)
Prep-Free Packaging (PFP).
At our laboratory, we can confirm whether your packaging meets Amazon's requirements.
Even if you don't sell products online, the CARTIER testing laboratory can confirm that your packaging is transport-resistant if changes have been made to your equipment or recipe or your shipping conditions.
ABOUT OUR TESTING LABORATORY
Established in 2011, the CARTIER testing laboratory has supported the expansion of the company's expertise while also reaffirming its undisputed status as a packaging specialist.
Through the laboratory, CARTIER provides effective support to clients in adopting best packaging practices and optimizing their internal processes. Demand for the laboratory's services has been so high that CARTIER recently expanded its engineering team.
Since founding the laboratory, CARTIER has made ongoing investments in the facility to ensure it offers clients a full range of tests.
The laboratory is also ISTA (International Safe Transit Association) certified, which confirms that CARTIER follows a strict testing methodology in accordance with stringent protocols.
Learn more about how pallet wrap optimization and packaging testing can improve your bottom line! 
The Cartier team also suggests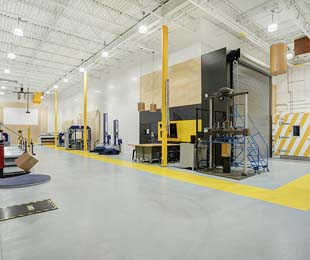 Laboratory
Categories: Culture & Innovation, Laboratory, Leadership
Cartier Packaging invests 600 000$ in its innovation laboratory, therefore becoming the largest packaging optimization laboratory in Canada.
En savoir plus >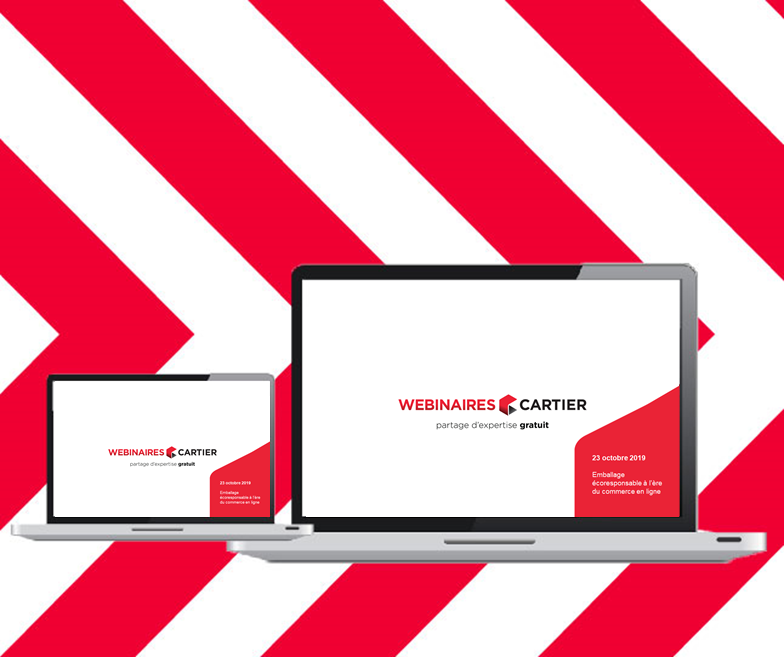 Laboratory
Categories: E-commerce, Écoresponsabilité, Laboratory
C'est le 23 octobre dernier qu'avait lieu le webinaire « Comment rendre votre emballage écoresponsable à l'ère du commerce en ligne » tenu par CARTIER.
En savoir plus >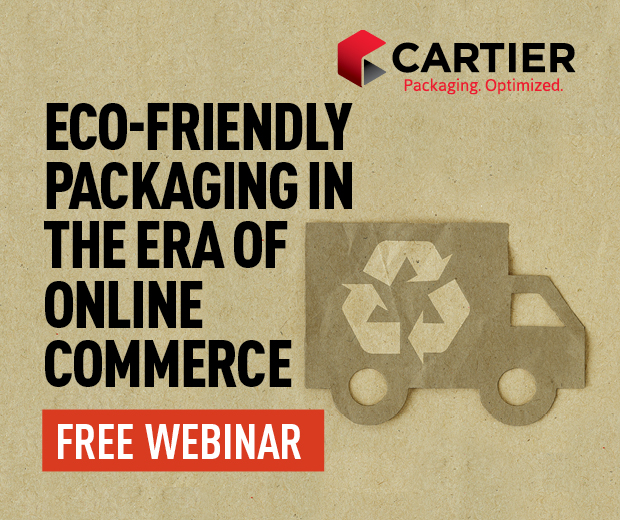 Laboratory
Categories: E-commerce, Laboratory
The explosion of e-commerce has led to a meteoric rise in the number of parcels being shipped each day. How can your company remain eco-friendly while also taking full advantage of this new business platform? CARTIER, Packaging. Optimized. hereby invites you to attend a free webinar on this topic on October 23, 2019, at 11:00 a.m. EDT (please note: this webinar is offered in French only). Learn more about major trends and best practices, and learn from the experiences of eMission and Canada Post.
En savoir plus >