Salon Industriel de Québec : venez rencontrer Jules!
Last update: 12 September 2018
Estimated reading time: 2 minutes
Categories: Event
Le Salon Industriel de Québec (SIQ) est un événement incontournable de trois jours qui aura lieu du 2 au 4 octobre prochain au Centre de foires de Québec. C'est l'occasion parfaite pour découvrir de nouveaux produits, des services, des solutions de pointe et des équipements dans tous les domaines industriels et  adaptés à votre réalité opérationnelle actuelle et à venir.
Cet événement hautement réputé dans le secteur industriel est parfait pour valider certains projets, observer de nouvelles technologies en démonstration ou simplement pour consolider des liens avec vos partenaires.
CARTIER VOUS PROPOSE DE DÉCOUVRIR À SON KIOSQUE :
Jules, une innovation 4.0 signée CARTIER lancée en mai dernier sera présentée lors du Salon Industriel de Québec.Si vous ne négligez aucun effort pour contrôler les coûts et optimiser la performance de vos emballeuses, alors Jules sera assurément le prochain complice de votre usine.
Venez également observer le Robot S6  de Robopac en action! Doté du Cube technology, il vous permettra de réaliser des économies de 30% à 55% sur la pellicule étirable.
Profitez de votre visite pour découvrir la nouvelle gamme de scelleuses de boîte Robotape ainsi que  les nouveautés sur mesure de notre laboratoire certifié ISTA.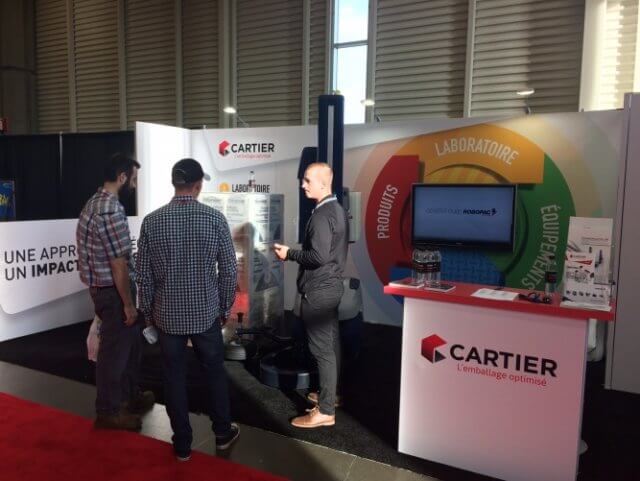 INSCRIVEZ-VOUS GRATUITEMENT AVANT LE 1er OCTOBRE
—
Salon Industriel de Québec
Kiosque 12-C
2-3-4 octobre 2018
Expocité – Centre de foires de Québec
250 boulevard Wilfrid-Hamel, Québec, QC, G1L 5A7, Canada
7 000 visiteurs | 500 exposants  
—
Pour obtenir plus d'information sur l'événement ou les conférences, cliquez ici.
The Cartier team also suggests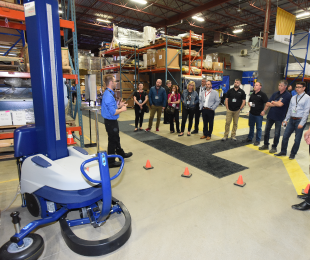 Equipment
Categories: Event
Pour une quatrième année consécutive, l'événement équipement qui a cumulé un taux de participation record l'année dernière aura lieu le mercredi 8 mai prochain. L'événement équipement – Une démo vaut mille mots est un événement faisant la promotion de l'automatisation en exposant sous un même toit plusieurs solutions d'automatisation d'emballage.
En savoir plus >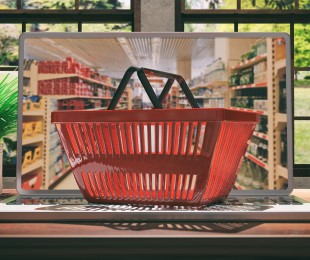 Categories: E-commerce, eCommerce
La révolution du commerce en ligne dans le secteur de l'alimentation est amorcée. Selon une étude de la BMO, publiée en août 2018, 28 % des Canadiens achètent déjà des produits alimentaires en ligne. Cela inclut les produits d'épicerie, de cuisine de spécialité, ainsi que les repas en boîte prêts-à-cuisiner.
En savoir plus >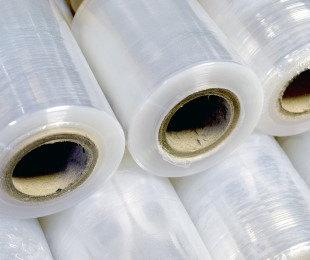 Product
Categories: Product
Stretch film is the key to effective palletizing. But how do you choose the right film? Check out our Stretch Film 101 "course" to learn the basics for a better understanding of the options available to you.
En savoir plus >