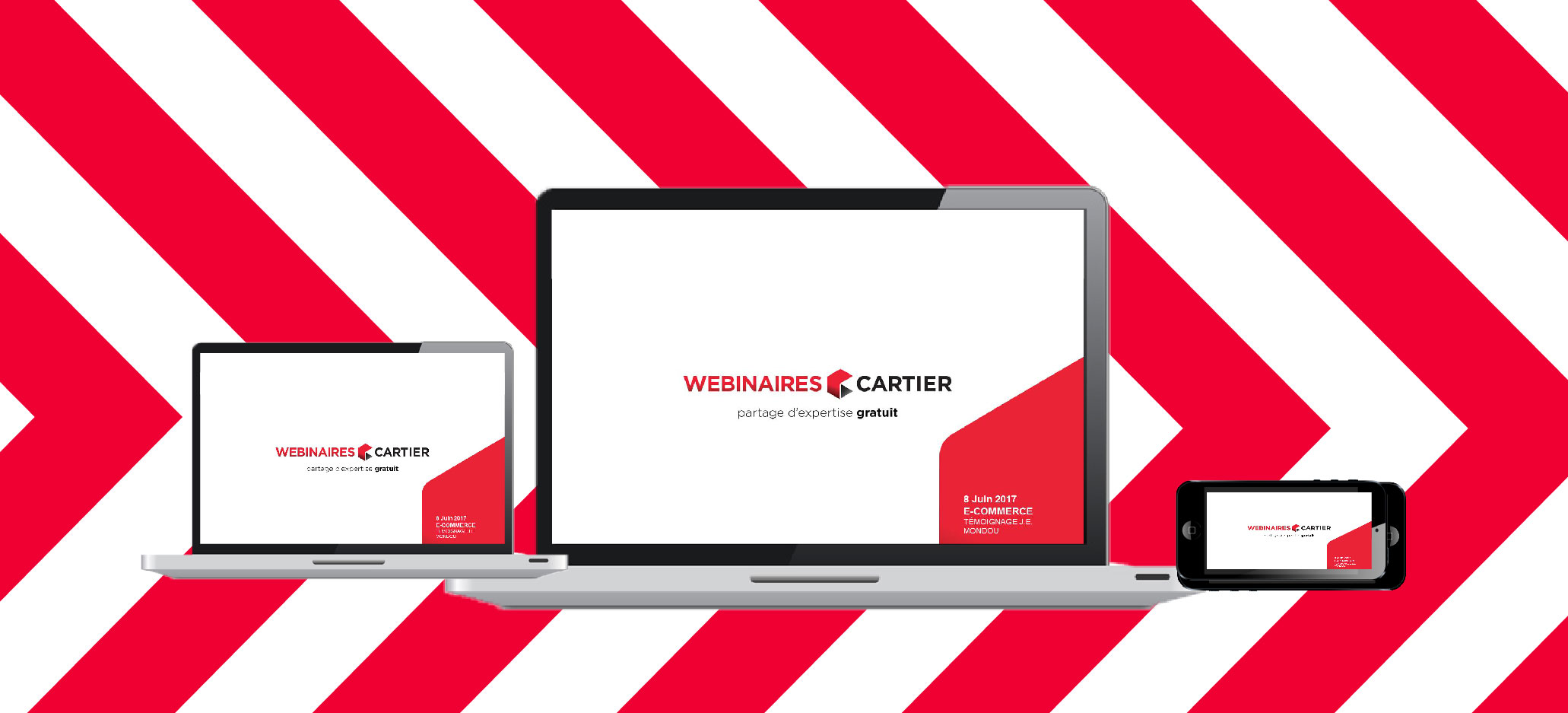 Webinaire e-commerce : à visionner dès maintenant !
Available in French only
Last update: 15 June 2017
Estimated reading time: 1 minutes
Categories: E-commerce, Laboratory, Testimonials
C'est le jeudi 8 juin dernier qu'avait lieu le tout premier webinaire tenu par CARTIER. C'est le premier d'une longue série qui aura toujours pour objectif d'aider les entreprises d'ici à améliorer leurs façons de faire et à adopter de bonnes pratiques d'emballage.
Le premier a traité du commerce en ligne qui ne cesse de croitre et qui touche désormais les industries de partout.
Il a mis en lumière les pratiques qui ont eu du succès pour l'entreprise J.E. Mondou qui a amorcé ce virage web. Le tout a été présenté sous forme de témoignage accompagné de données du marché.
Vous avez manqué cet événement?
À notre grand plaisir, le webinaire a connu beaucoup de succès! Nous sommes donc très heureux de le partager afin de permettre à tous de pouvoir le visionner en différé.
On y traite :
Des meilleures pratiques de e-commerce
De cas réels pour reproduire les mêmes succès et éviter de répéter leurs erreurs
Du portrait global du marché en ligne
Des bénéfices à optimiser des emballages
Des indicateurs de performance et des comparatifs
À lire aussi > Webinaire e-commerce : apprendre du succès de J.E. Mondou !
The Cartier team also suggests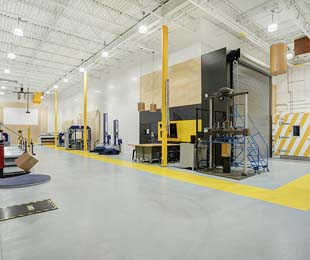 Laboratory
Categories: Culture & Innovation, Laboratory, Leadership
Cartier Packaging invests 600 000$ in its innovation laboratory, therefore becoming the largest packaging optimization laboratory in Canada.
En savoir plus >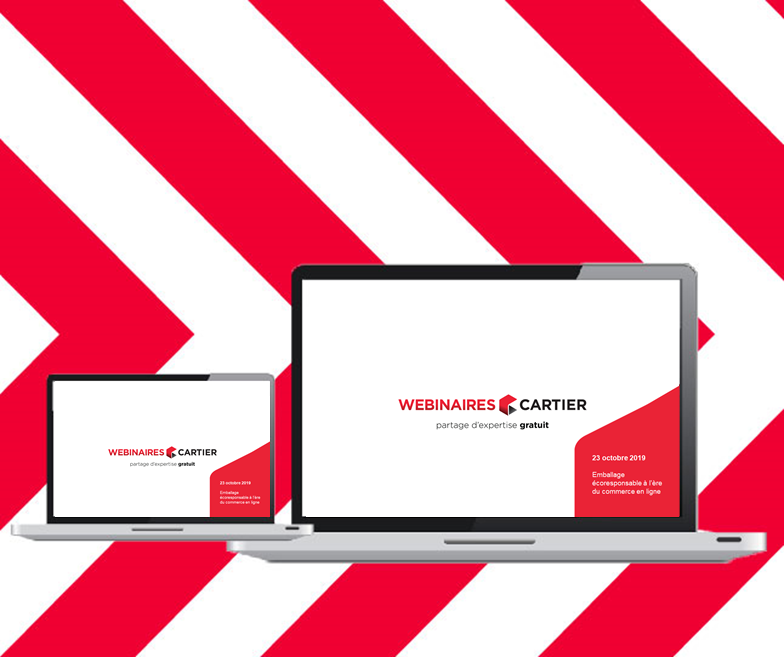 Laboratory
Categories: E-commerce, Écoresponsabilité, Laboratory
C'est le 23 octobre dernier qu'avait lieu le webinaire « Comment rendre votre emballage écoresponsable à l'ère du commerce en ligne » tenu par CARTIER.
En savoir plus >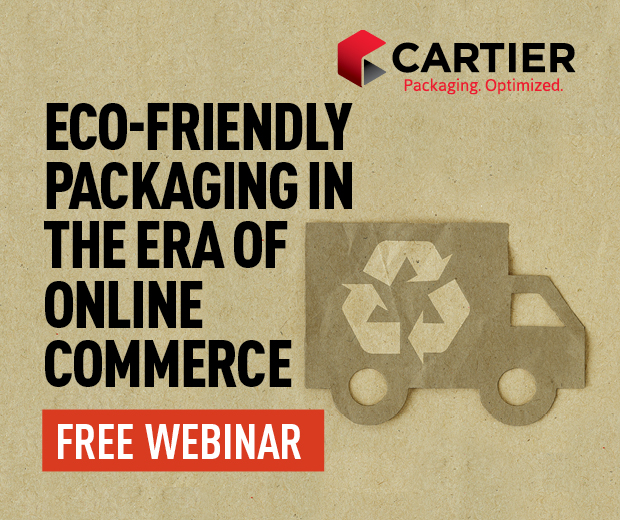 Laboratory
Categories: E-commerce, Laboratory
The explosion of e-commerce has led to a meteoric rise in the number of parcels being shipped each day. How can your company remain eco-friendly while also taking full advantage of this new business platform? CARTIER, Packaging. Optimized. hereby invites you to attend a free webinar on this topic on October 23, 2019, at 11:00 a.m. EDT (please note: this webinar is offered in French only). Learn more about major trends and best practices, and learn from the experiences of eMission and Canada Post.
En savoir plus >