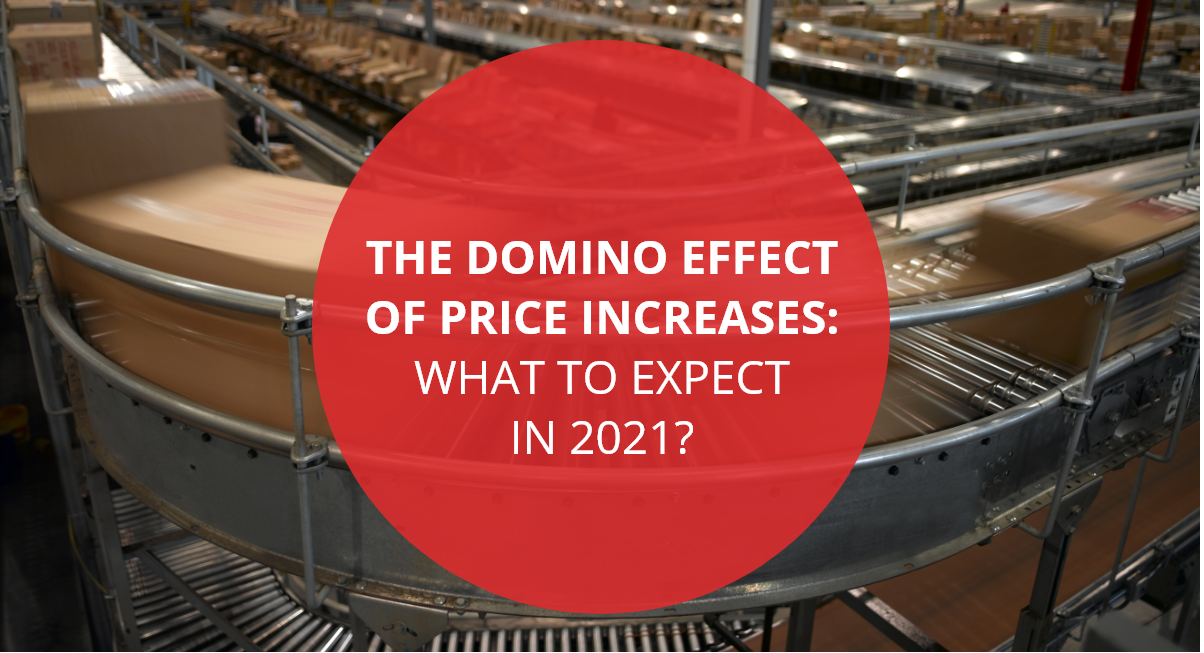 Worried about the widespread of price increases?
Last update: 9 March 2021
Estimated reading time: 5 minutes
Categories: Products
For the past few years, price increases have been in the air: building materials, the real estate market and, more recently, stocks. The packaging industry has not been spared, also suffering significant increases since the start of the pandemic. To understand these phenomenas, familiarize yourself with the impacts of the economic environment and product design.
FOCUS ON THE ECONOMIC CONTEXT
With the health crisis, the demand for certain products has increased, such as packaging for e-commerce. Added to this is a limited or even reduced supply due to the constraints of social distancing imposed.
Result: Prices havec jumped.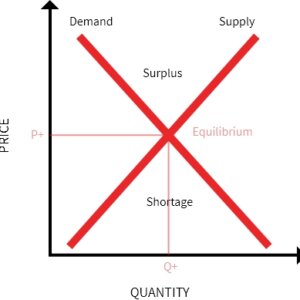 The limited capacity of road transport, whose contracts are expected to increase by 8% to 10% in 2021, also impacts costs. This increase in costs will in turn affect the overall cost of the product delivered.

A FEW FIGURES oN PRODUCT manufacturing
Among the main raw materials affecting the packaging market, here are the ones that have experienced the most disruption:

LLDPE
Low & Linear Density Polyethylene



Hexene-1 & Octene-1 
LLDPE is used in the manufacturing of plastic for single-use and consumer products. The strong demand due to the pandemic affects the price of this raw material, used in particular in the manufacturing of stretch film.
Having seen a first increase in November 2020, stretch wrap products suffered a second increase of almost 7% in February, which totals up to almost 25% in the last six months.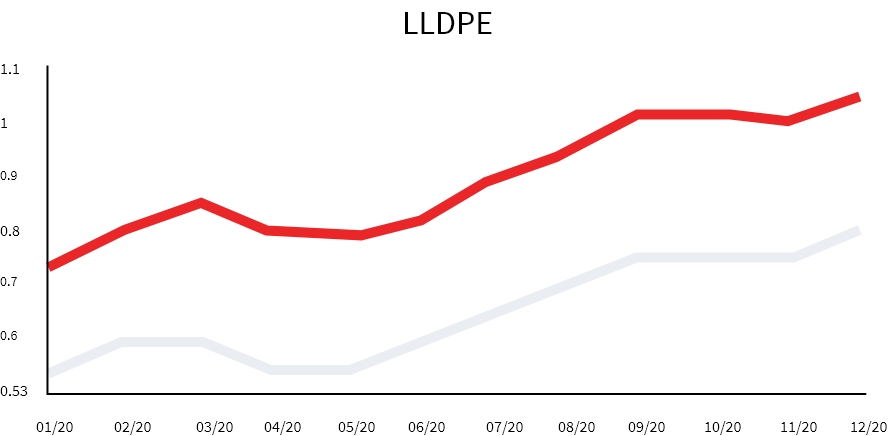 LDPE
Low Density Polyethelyne – Film liner grade
During the crisis, a major manufacturer of this resin had to close its doors for nearly eight weeks, affecting the entire supply chain. This decrease in supply combined with strong demand for certain products, including plastic packaging for ready to eat lunch boxes, also boosted prices.
Used in the manufacturing of packaging products such as bags, top sheets, polyethylene  u-films, LDPE has seen its price increase by 23% since June 2020.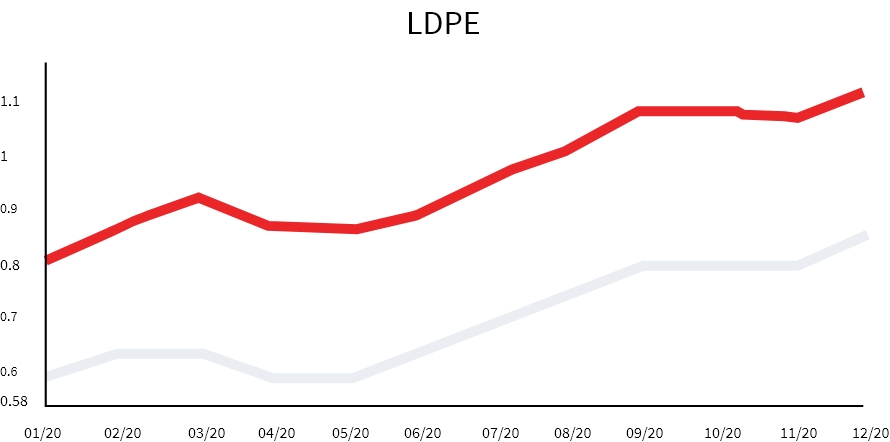 PPRO
Polypropylene
Used in the manufacturing of packaging products such as polypropylene strapping, PPRO has seen its price jump 44% since January 2020. This is due to sustained demand, but also to production constraints, as a result of manufacturers having to close in the last year.
In February, PPRO strapping could see a price increase between 10% to 15% depending on the product and manufacturer – and this probably won't be its last increase.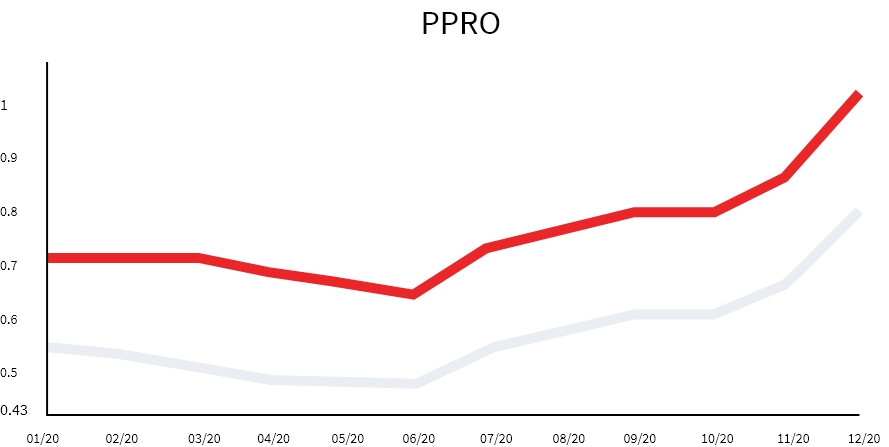 Pulp and Paper
Recently, the increased demand for construction lumber has created a scarcity for wood pulp. This raw material is found in particular in the production and manufacturing of cardboard sheets, boxes and edge protectors, therefore limiting the supply.
Demand continues to increase, as in recent years the plastic components in many packaging has been replaced by cardboard and paper products. Having almost doubled between 2019 and 2020, online orders are also responsible.

PACKAGING FOR E-COMMERCE:
A CATEGORY OF ITS OWN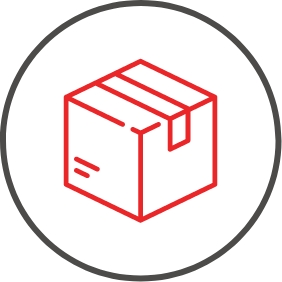 They are often a combination of several materials, such as adhesive tapes, shipping envelopes with adhesive tape and fillers. With the closure of stores and the explosion of online shopping, the prices of these products have increased by around 8% in 2020. In February, an increase of up to 10% is expected, totaling up to 18% according to cases in the last six months.

THERE ARE ALSO SOLUTIONS!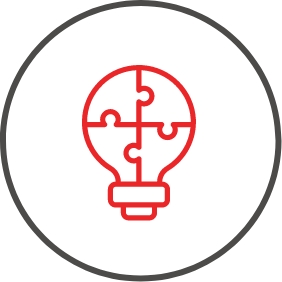 Since the trend on increases seem to be constant in 2021, our experts will redouble their efforts to find new ways to minimize their impact on your operations.
You could:
Rethink your packaging and explore alternative products.
Optimize your packaging by reducing its components (without affecting its reliability!)
Opt for blanket orders, since big volume orders can compensate for certain increases. We would store them for you and deliver them as needed.
Join the CubiqClub to protect yourself from price increases all year round (a minimum purchase volume is required).
This is just the tip of the iceberg of how we can support you.
Let us know how we can help!
The Cartier team also suggests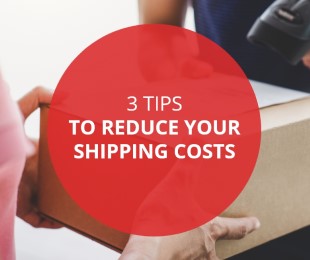 Products
Categories: E-commerce
Did you know that free shipping tips the balance of online orders 84% of the time? According to Canada Post, this is the percentage of consumers who would order more often from a retailer offering free shipping. A major asset!
En savoir plus >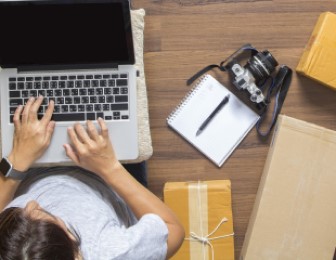 Products
Categories: E-commerce, eCommerce, Écoresponsabilité, Equipment, Products
By observing the trends of the last six months, talking with manufacturing partners and analyzing some studies on the field, we offer you 4 trends to watch in packaging for 2021.
En savoir plus >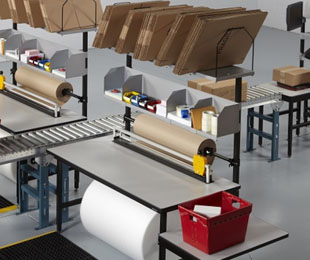 Products
Categories: E-commerce, Equipment, Products
Optimization and responsiveness are clearly CARTIER's strengths, and we've taken advantage of our operational agility to meet these new needs. The outcome: turnkey solutions to assist businesses in keeping up with shipping requirements while staying one step ahead of their competitors.
En savoir plus >