Sanitary products
Maintain workplace hygiene while ensuring the comfort and well-being of your employees
We are your one-stop shop for a complete range of leading-brand sanitary products!
Many products we offer are certified or approved (EcoLogo, CFIA, Green Seal) as meeting the strictest standards in specific industries (food, pharmaceutics).
We review your needs carefully before recommending the best products for your workplace.
Sanitary and care products
Toilet paper
Tissues
Hand towels
All-purpose towels
Table napkins
Product dispensers also available.
Soaps, creams & antiseptic products
Hand soaps
Hand moisturizers
Disinfectants / Sanitizers
Deodorizing tablets
Product dispensers also available.
Cloths & wipes
Industrial cloths
Single-use wipes
Specialty products for use in the laboratory, food, pharmaceutical, aviation, etc. environments
Rags
Cleaning products
All of our cleaning products are recognized as being effective and useful in an industrial context and offer an excellent quality-price ratio. Some are also approved for eco-responsible use.
Detergents, cleaners, degreasers and disinfectants (ready-to-use or concentrate, industrial or standard)
Absorbent products (granular, pads, coils, hydrophobic products, etc.)
Cleaning supplies (brooms, brushes, mops)
Garbage bags
Explore our vast selection of sanitary and eco-responsible products.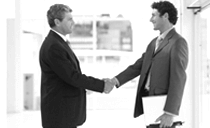 CARTIER offers clients an assortment of exclusive privileges. Contact us today to learn more about the benefits of our commercial agreements.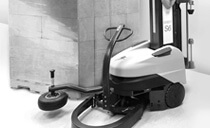 Whatever your needs (packaging, sealing, strapping, case erecting), our selection of equipment is sure to satisfy.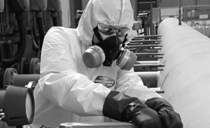 Safeguarding the security of your workforce is essential to making your operations efficient and safe. Check out our solutions!