News
When the CARTIER team has exciting news, we love to share it with you as it happens. Here are some recent press releases about our activities.
Press releases available only in French.
27 March 2019

Pour une quatrième année consécutive, l'événement équipement qui a cumulé un taux de participation record l'année dernière aura lieu le mercredi 8 mai prochain. L'événement équipement – Une démo vaut mille mots est un événement faisant la promotion de l'automatisation en exposant sous un même toit plusieurs solutions d'automatisation d'emballage.
25 March 2019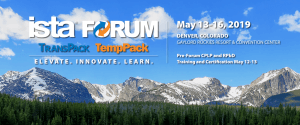 The ISTA Forum is a must-attend event year after year for CARTIER, and several members of our team are looking forward to being there once again in 2019, with this year's Forum taking place in Colorado on May 13–16.
21 March 2019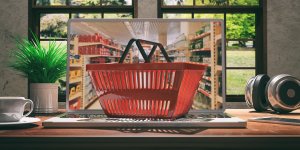 La révolution du commerce en ligne dans le secteur de l'alimentation est amorcée. Selon une étude de la BMO, publiée en août 2018, 28 % des Canadiens achètent déjà des produits alimentaires en ligne. Cela inclut les produits d'épicerie, de cuisine de spécialité, ainsi que les repas en boîte prêts-à-cuisiner.
20 March 2019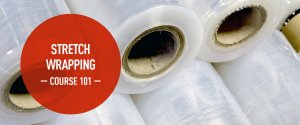 Stretch film is the key to effective palletizing. But how do you choose the right film? Check out our Stretch Film 101 "course" to learn the basics for a better understanding of the options available to you.
14 March 2019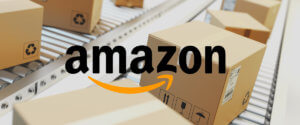 Do you ship products via Amazon, or are you considering doing so in the near future? As of August 1, 2019, the e-commerce giant will require that all packaging be certified to specific standards… And be ready to get out your wallet if you fail to comply with requirements!
28 February 2019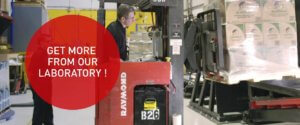 How do you obtain maximum performance from your packaging? By optimizing pallet wrap efficiency and conducting packaging testing. The CARTIER testing laboratory is pleased to offer two new services to help you cut costs and minimize losses while also verifying the efficiency of your packaging processes.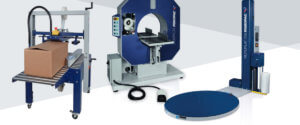 Purchasing packaging equipment can be a major investment for your company. How can you be sure you're investing in the right equipment? By leasing before you buy! Take advantage of this option available at CARTIER.
17 January 2019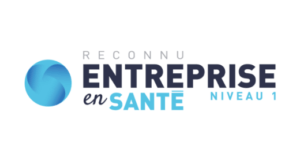 Il y a quelques mois, nous vous annoncions que nous étions membres employeurs du Groupe entreprise en santé : un leader du mouvement santé et mieux-être en entreprise. Depuis cette annonce, plusieurs actions ont été mises en place afin d'agrémenter l'épanouissement au travail. Ces actions nous ont permis d'être officiellement reconnu entreprise en santé de niveau 1, et ce, en peu de temps
4 December 2018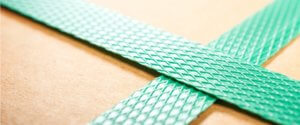 Are you wondering whether it's time to make the switch to polyester strapping? Polyester strapping can easily perform the same job as steel strapping in most situations. To help you make an informed decision, we've compiled four excellent reasons for opting for polyester strapping.
25 October 2018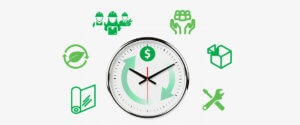 Are you wondering whether it pays to buy a wrapping machine? To calculate return on investment (ROI), it's important to take into account the many benefits of this purchase and consider all potentially determining factors.