Découvrez-en plus au Pack Expo de Chicago!
Last update: 15 September 2018
Estimated reading time: 3 minutes
Categories: Event
Envie de découvrir les équipements et produits d'emballage les plus récents et les plus innovateurs pour améliorer la productivité de votre entreprise ? Le Pack Expo de Chicago qui se déroulera du 14 au 17 octobre prochain est alors votre rendez-vous à ne pas manquer !
Le Pack Expo international est le plus grand salon mondial sur l'emballage et a seulement lieu tous les deux ans à Chicago. Cet événement qui rassemble des spécialistes du domaine de l'emballage venant de partout dans le monde est à la fine pointe des tendances et répond à cette quête d'innovations de différents secteurs.
POURQUOI Y PARTICIPER ?
Voir plusieurs équipements en action
Découvrir les tendances du secteur de l'emballage
Tisser de nouvelles relations d'affaires
CARTIER sera présent pour répondre à sa promesse d'offrir à sa clientèle ce qui se fait de mieux en matière d'emballage. Depuis des années, l'équipe ne manque pas une édition du Pack Expo (soit à Chicago ou à Las Vegas) pour identifier de nouveaux partenariats potentiels ou découvrir de nouvelles technologies qui suivent les tendances de l'industrie. Sur place nous coanimerons également le kiosque de Robopac, notre partenaire équipementier et leader de son industrie.
L'ÉVÉNEMENT EN CHIFFRES
45 000 participants, dont 6 000 visiteurs internationaux de plus de 125 pays
2500 fournisseurs de l'industrie
Plus de 100 présentations éducatives
ARRÊTEZ-VOUS AU KIOSQUE DE ROBOPAC !
Comme distributeur canadien officiel de Robopac, nous serons heureux de vous accueillir au kiosque N-4736 fièrement accompagné de nos partenaires !
Plusieurs équipements présentant de nouvelles technologies seront d'ailleurs sur place, en démonstration :
VOICI LES PLAGES HORAIRES DISPONIBLES POUR NOUS RENCONTRER :
14 octobre : 10 h à 12 h
15 octobre : 10 h à 12 h
16 octobre : 10 h à 12 h
Confirmez-nous votre présence en cliquant ici
—
Pack Expo International
14 au 17 octobre 2018
Place McCormick, Chicago, Illinois, États-Unis,
—
Pour obtenir plus d'information sur cet événement, cliquez ici.
The Cartier team also suggests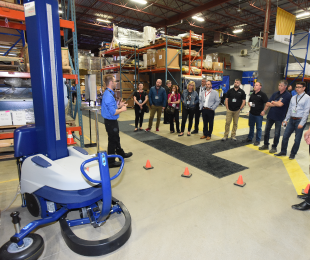 Equipment
Categories: Event
Pour une quatrième année consécutive, l'événement équipement qui a cumulé un taux de participation record l'année dernière aura lieu le mercredi 8 mai prochain. L'événement équipement – Une démo vaut mille mots est un événement faisant la promotion de l'automatisation en exposant sous un même toit plusieurs solutions d'automatisation d'emballage.
En savoir plus >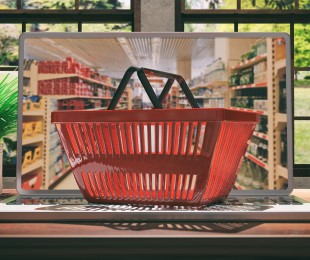 Categories: E-commerce, eCommerce
La révolution du commerce en ligne dans le secteur de l'alimentation est amorcée. Selon une étude de la BMO, publiée en août 2018, 28 % des Canadiens achètent déjà des produits alimentaires en ligne. Cela inclut les produits d'épicerie, de cuisine de spécialité, ainsi que les repas en boîte prêts-à-cuisiner.
En savoir plus >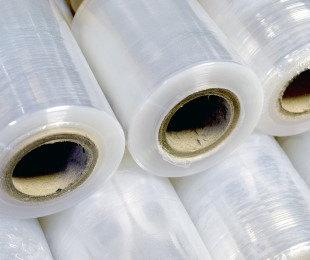 Product
Categories: Product
Stretch film is the key to effective palletizing. But how do you choose the right film? Check out our Stretch Film 101 "course" to learn the basics for a better understanding of the options available to you.
En savoir plus >