ISTA standards
Your assurance of a stringent, scientific approach
When flaws in a company's supply chain lead to costly breakage and significant losses, the first reflex is often to try to correct the issues using in-house resources.
Unfortunately, this trial-and-error approach has numerous disadvantages:
Blind testing without a reliable methodology
Limited available expertise
Lack of awareness about possible solutions
Low testing capacity
Mobilization of resources and equipment usually devoted to production
Testing on actual shipments, which also generates real risks in the marketplace
No guaranteed results
The cartier approach
In contrast to the trial-and-error approach, our scientific, International Safe Transit Association (ISTA)-certified approach offers numerous advantages:
Implementation of a methodology in accordance with strict protocols for reliable results
Engineers and technicians dedicated to packaging optimization
Tests conducted in a controlled environment that recreates actual conditions without risk of customer dissatisfaction
Zero impact on your operations
Certification and warranties
Since our test processes are certified, our strict compliance with ISTA protocols means that we can even apply on your behalf to launch the ISTA certification process for your company.
This certification means that you benefit from coverage offered by major carriers, ensuring that your pallets are safely transported to your customers.
about the ISTA

The International Safe Transit Association is the leading industry developer of testing protocols that define how packages should perform. Founded in 1948, ISTA is active in 32 countries.
CARTIER is the only packaging optimization company in Canada to offer the integrated services of an ISTA-certified testing laboratory.
Contact our experts for additional information!
On Our Radar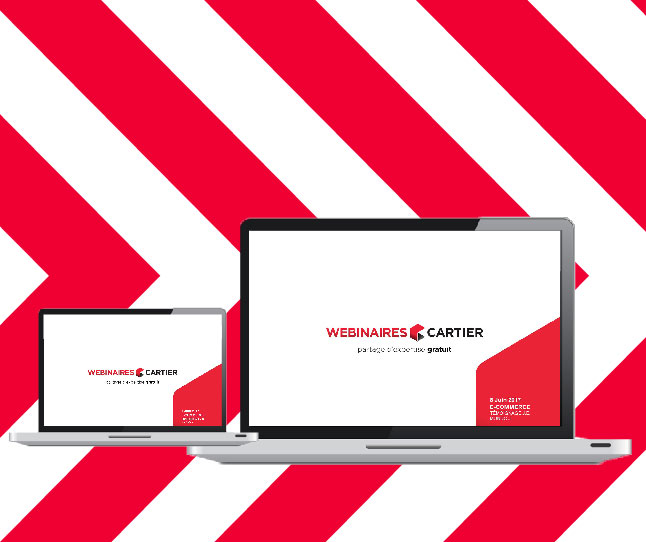 Laboratory
Categories: E-commerce, Laboratory, Testimonials
C'est le jeudi 8 juin dernier qu'avait lieu le tout premier webinaire tenu par CARTIER. C'est le premier d'une longue série qui aura toujours pour objectif d'aider les entreprises d'ici à améliorer leurs façons de faire et à adopter de bonnes pratiques d'emballage.
En savoir plus >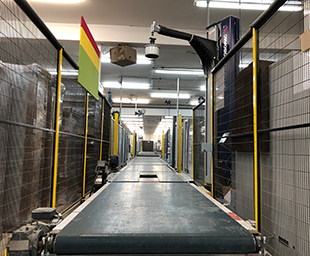 Laboratory
Categories: Laboratory, Testimonials
Le défi de Logiflex était d'acheminer partout en Amérique du Nord de façon économique un très large volume de meubles, fabriqués sur mesure et aux dimensions très variées. La solution implémentée par CARTIER a augmenté la productivité d'emballage de 40% et a réduit les coûts d'emballage de 25%!
En savoir plus >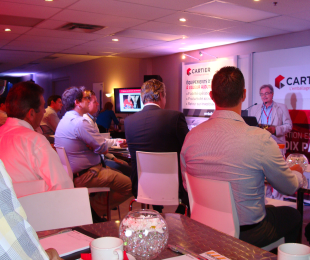 Laboratory
Categories: Event, Laboratory
Cette année encore, le Rendez-Vous des leaders fût un franc succès! Les participants ont fait le plein d'outils, d'idées et d'opportunités à saisir.
En savoir plus >