Bags, sheeting and tubing (General usage polyethylene)
General usage polyethylene products are ideal for transporting, protecting and grouping your products. Their waterproof properties also make them the perfect choice for multiple uses.
We stock a very wide variety of formats, thicknesses, characteristics and additives to meet your requirements for bags, sheeting, tubing and other poly products.
Our product specialists are also here to assist you in selecting the best product for your specific usage.
Local suppliers
In stocking a full range of polyethylene products, CARTIER is proud to work with internationally known local partners that make use of testing labs to ensure that they meet the most stringent quality standards.
Certified products
We also offer Canadian Food Inspection Agency (CFIA) and Food and Drug Administration (FDA) approved products to uphold the strictest food industry standards.

BAGS
CARTIER offers a wide range of polyethylene bags available in rolls or boxed. Find the perfect poly bag to suit your usage and ergonomic requirements.
Standard bags
By weight
Vacuum
Pre-opened
Reclosable
Custom bags
Gusseted
Flat
Side-opening
---
SHEETING
Whether for protection, to create a barrier or to stabilize products during shipping, contact CARTIER for advice and quality products.
In continuous rolls
Fold type (C-film, U-film, J-film, M)
Pre-perforated in sheets or rolls
Fold type (C-film, U-film, J-film, M)
Pallet top cover
Construction sheeting
Boxed
---
TUBING
Generally used for non-standard products (pipes or rods, other long or odd-shaped items), our poly tubing is ideal for applications requiring packaging as little as 3" in diameter.
Gusseted
Flat
---
SPECIAL APPLICATIONS
Every application is unique depending on the storage environment, the distance the product has to travel, the packaging process, etc. That's why our polyethylene products can be modified by fine-tuning lab‑tested recipes to ensure they match your specific conditions.
We call this approach "applied properties and treatments." A single polyethylene product may undergo multiple processes. The main treatments include:
Optical properties: finish (e.g. gloss), transparency (high or low), etc.
Manufacturing and layering processes: co-ex, tri-ex
Treatments: anti-UV, anti-corrosion (VCI), corona, viscosity, slip, antistatic, permeability (water, air, water vapour), etc.
Lithography (graphic printing): single or full colour available
Biodegradable (applicable to bags only)
CFIA/FDA: use of virgin resin
---
CFIA/FDA
CARTIER is able to meet the strictest industry standards!
When manufactured exclusively using virgin resin, our polyethylene products are CFIA and FDA-certifiable.
Certificates and letters of compliance are available. We ensure that all products are identified by lot in order to uphold your traceability requirements.
Consult our product specialists to choose the best polyethylene packaging product for your needs.
On Our Radar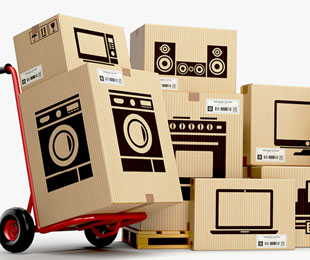 Products
Categories: E-commerce, Products
Here like elsewhere, e-commerce is becoming increasingly prevalent. Your packaging must adapt to this reality in many ways. Here are seven ways to make your online strategy both successful and profitable.
En savoir plus >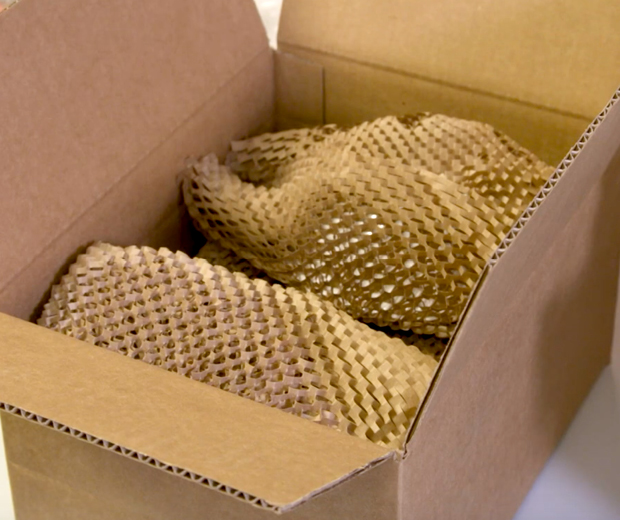 Products
Categories: E-commerce, Products
Our product line-up now features the latest eco-innovation: HexcelWrap, made from easily recyclable and 100% biodegradable materials. This next-generation protective pack material is the perfect substitute for bubble wrap and foam.
En savoir plus >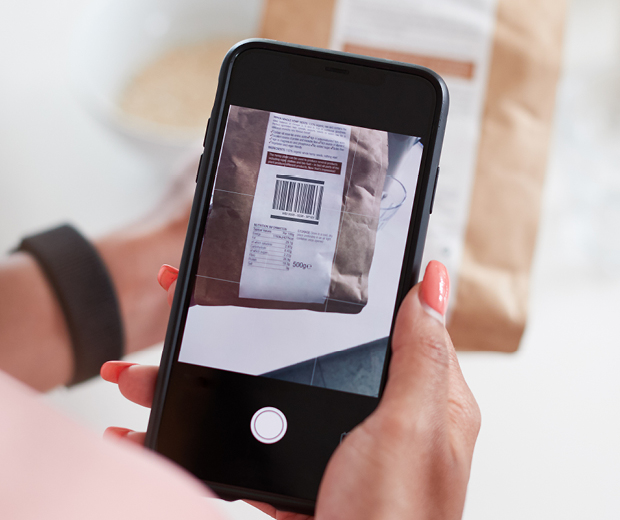 Products
Categories: E-commerce, Products
In 2019, packaging is continuing its evolution to adapt to e-commerce, consumers' environmental demands and the new possibilities created by connected technologies. Are you keeping up?
En savoir plus >