Shipping packaging supplies
Streamline your shipping costs by using the right packaging
Proper packaging for e-commerce needs to safeguard the integrity of the product until it reaches the consumer while also complying with current shipping standards and targeting minimum dimensions and weight. It should also offer consumers a pleasant unboxing experience
Our product specialists help you make the right choices by recommending the best packaging products for you.
Boxes and cartons
Corrugated cardboard boxes (standard or custom*)
Corrugated cardboard sheets and related products
Kraft paper (protective or packing material)
Newsprint
*Minimum order quantity required
Adhesive tapes
Adhesive tape*
Gummed tape (for secure sealing)*
Rip CordTM specialty tape (for safe and easy unpacking)
*Printed tape (e.g. with company logo) available for some products. This method keeps your packages secure and makes it easier for customers to identify your shipments.
Protective bags, mailers and packaging
Inflatable bags
Polyethylene (plastic) bags – standard or custom
Bubble products
Bubble wrap
Bubble envelopes
Protective foam
Foam peanuts
Styrofoam (custom or in blocks)
Labels and tags
Adhesive labels
Packing list/invoice envelopes
Contact our product specialists to find the solution best suited to your e-business
Let our laboratory help you choose the optimal packaging solution and validate performance before you begin shipping to consumers.
On Our Radar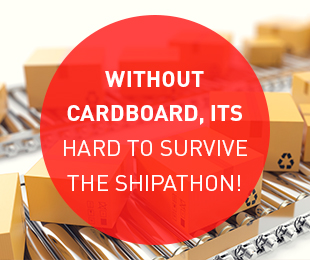 Products
Categories: Products
With back to school, Thanksgiving, Black Friday, Cyber Monday, Christmas and Boxing Day sales, the last four months of the year turn into a parcel mailing marathon. A Shipathon, as we like to call it.
En savoir plus >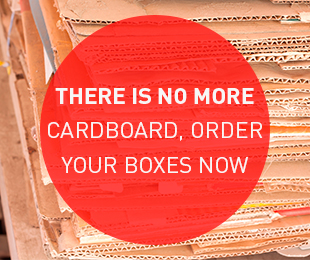 Products
Categories: Products
I'm passionate about the "box", but I know that for most businesses it's not a priority. Often, the planning of the packaging is put aside until comes time to deliver. Two years ago, the manufacturing times for a box were between 7 and 10 days. Today the deadline has gone up to 8-10 weeks. Howcome?
En savoir plus >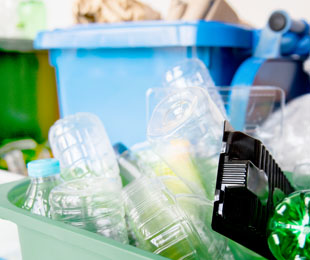 Products
Categories: Products
In recent years, many companies have been seeking to reduce their environmental footprint. This phenomenon is also evident among consumers, who are increasingly demanding environmentally friendly solutions. Some 74% of them are even willing to pay more for a green option! As you strive to respond to this need and reduce your ecological impact, learn more about some high-performance packaging solutions keeping in mind that the famous cardboard box was just the beginning!
En savoir plus >