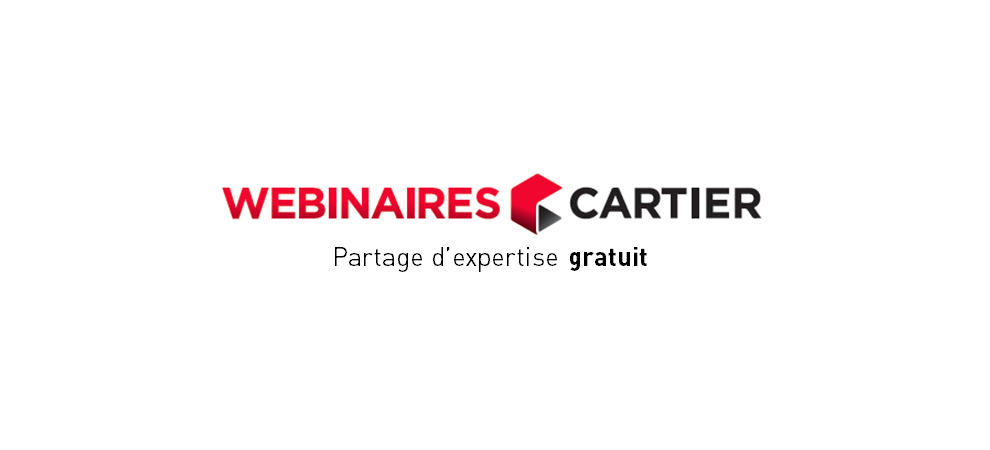 Webinaire e-commerce : apprendre du succès de J.E. Mondou !
Available in French only
Last update: 4 May 2017
Estimated reading time: 2 minutes
Categories: E-commerce, Laboratory, Testimonials
Le virage est amorcé, le consommateur est connecté plus que jamais et l'évolution du commerce électronique touche désormais les industries de partout. Serez-vous en mesure de vous adapter et de vous assurer de performer sur ce nouveau terrain ?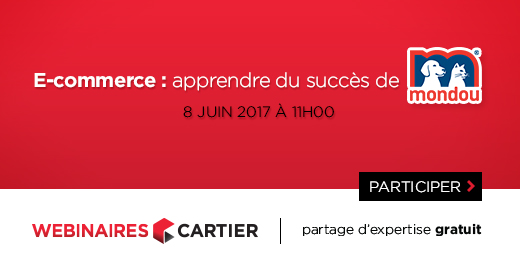 Afin de permettre aux entreprises d'ici d'apprendre du vécu d'autres compagnies, de rester à l'affût de nouvelles tendances et de connaitre les meilleures pratiques touchant de près ou de loin le domaine de l'emballage, CARTIER est fière d'annoncer qu'elle amorcera dès juin prochain sa série de webinaires gratuits.
Le premier aura pour thème, et vous l'aurez deviné, le commerce électronique. Le webinaire intitulé «E-commerce : apprendre du succès de J.E. Mondou !» mettra en lumière les pratiques qui ont eu du succès pour l'entreprise. Le tout sera présenté sous forme de témoignage accompagné de données du marché.
Voici 5 bonnes raisons d'y participer :
Connaitre les meilleures pratiques de e-commerce
Apprendre de cas réels pour reproduire les mêmes succès et éviter de répéter leurs erreurs
Percevoir un portrait global du marché en ligne
Identifier les bénéfices à optimiser des emballages
Obtenir des indicateurs de performance et des comparatifs
Le webinaire se tiendra le 8 juin prochain dès 11h00! Il est ouvert à tous ceux qui sont désireux de se lancer dans le cybercommerce avec succès.
Il peut particulièrement intéresser :
Dirigeants, présidents
Directeurs des opérations
Directeurs de production
Directeurs logistiques
Chargés de projets
Ingénieurs
Designers industriels
Nos conférenciers :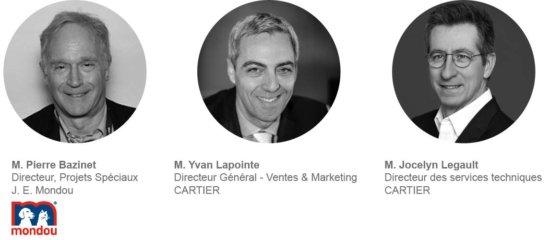 Inscrivez-vous gratuitement dès maintenant en cliquant ici.
Un webinaire à ne pas manquer, pour les leaders d'ici!
==
DATE : 8 juin 2017
HEURE : 11h00
INSCRIPTION : gratuite en cliquant ici
The Cartier team also suggests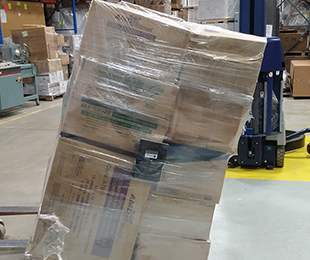 Laboratoire
Categories: Laboratory, Testimonials
L'entreprise faisait face à un sérieux écueil lors de l'expédition : un emballage inadéquat entraînait trop de bris. Avec la collaboration des experts Laboratoire de CARTIER, une solution a été développé pour optimiser l'emballage pour mieux protéger les produits tout en contrôlant l'utilisation de ressources.
En savoir plus >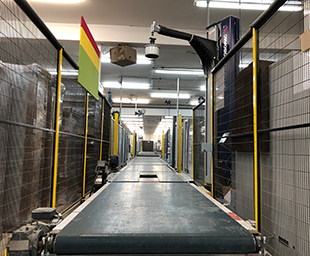 Laboratory
Categories: Laboratory, Testimonials
Le défi de Logiflex était d'acheminer partout en Amérique du Nord de façon économique un très large volume de meubles, fabriqués sur mesure et aux dimensions très variées. La solution implémentée par CARTIER a augmenté la productivité d'emballage de 40% et a réduit les coûts d'emballage de 25%!
En savoir plus >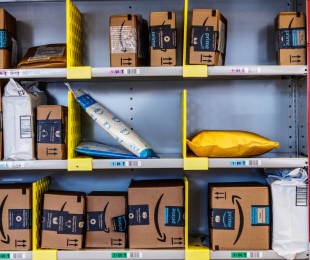 Laboratory
Categories: Laboratory, Press Release
CARTIER, the packaging specialist, has been admitted to the Amazon Packaging Support and Supplier Network (APASS), an exclusive group of Amazon-recognized ISTA laboratories. In joining APASS, the company consolidates its role as the preferred partner of Quebec companies already selling their products online via Amazon or considering doing so.
En savoir plus >