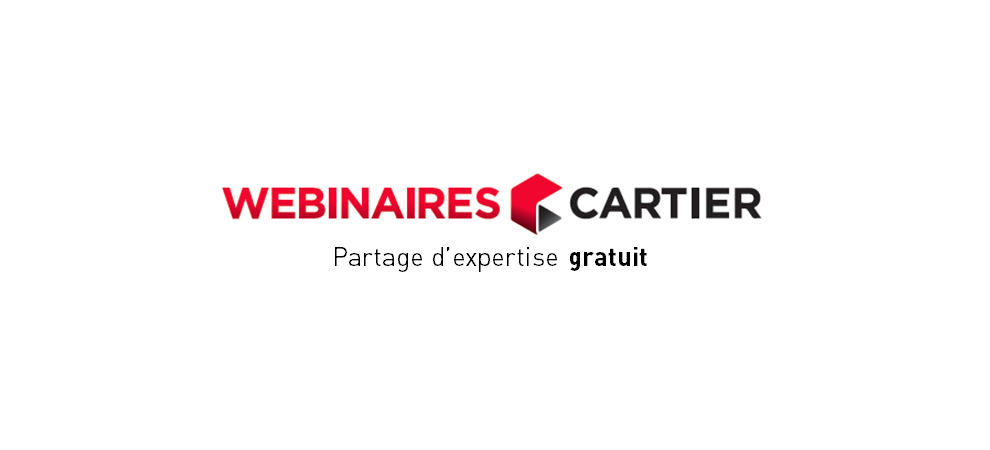 Webinaire e-commerce : apprendre du succès de J.E. Mondou !
Available in French only
Last update: 4 May 2017
Estimated reading time: 2 minutes
Categories: E-commerce, Laboratory, Testimonials
Le virage est amorcé, le consommateur est connecté plus que jamais et l'évolution du commerce électronique touche désormais les industries de partout. Serez-vous en mesure de vous adapter et de vous assurer de performer sur ce nouveau terrain ?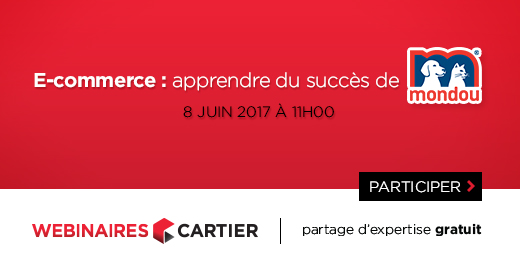 Afin de permettre aux entreprises d'ici d'apprendre du vécu d'autres compagnies, de rester à l'affût de nouvelles tendances et de connaitre les meilleures pratiques touchant de près ou de loin le domaine de l'emballage, CARTIER est fière d'annoncer qu'elle amorcera dès juin prochain sa série de webinaires gratuits.
Le premier aura pour thème, et vous l'aurez deviné, le commerce électronique. Le webinaire intitulé «E-commerce : apprendre du succès de J.E. Mondou !» mettra en lumière les pratiques qui ont eu du succès pour l'entreprise. Le tout sera présenté sous forme de témoignage accompagné de données du marché.
Voici 5 bonnes raisons d'y participer :
Connaitre les meilleures pratiques de e-commerce
Apprendre de cas réels pour reproduire les mêmes succès et éviter de répéter leurs erreurs
Percevoir un portrait global du marché en ligne
Identifier les bénéfices à optimiser des emballages
Obtenir des indicateurs de performance et des comparatifs
Le webinaire se tiendra le 8 juin prochain dès 11h00! Il est ouvert à tous ceux qui sont désireux de se lancer dans le cybercommerce avec succès.
Il peut particulièrement intéresser :
Dirigeants, présidents
Directeurs des opérations
Directeurs de production
Directeurs logistiques
Chargés de projets
Ingénieurs
Designers industriels
Nos conférenciers :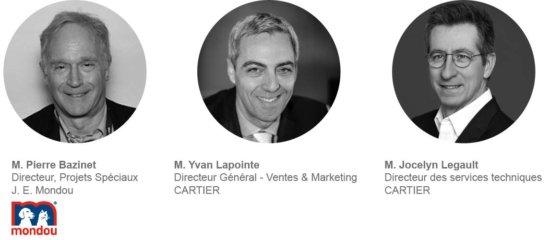 Inscrivez-vous gratuitement dès maintenant en cliquant ici.
Un webinaire à ne pas manquer, pour les leaders d'ici!
==
DATE : 8 juin 2017
HEURE : 11h00
INSCRIPTION : gratuite en cliquant ici
The Cartier team also suggests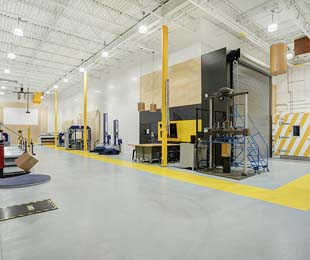 Laboratory
Categories: Culture & Innovation, Laboratory, Leadership
Cartier Packaging invests 600 000$ in its innovation laboratory, therefore becoming the largest packaging optimization laboratory in Canada.
En savoir plus >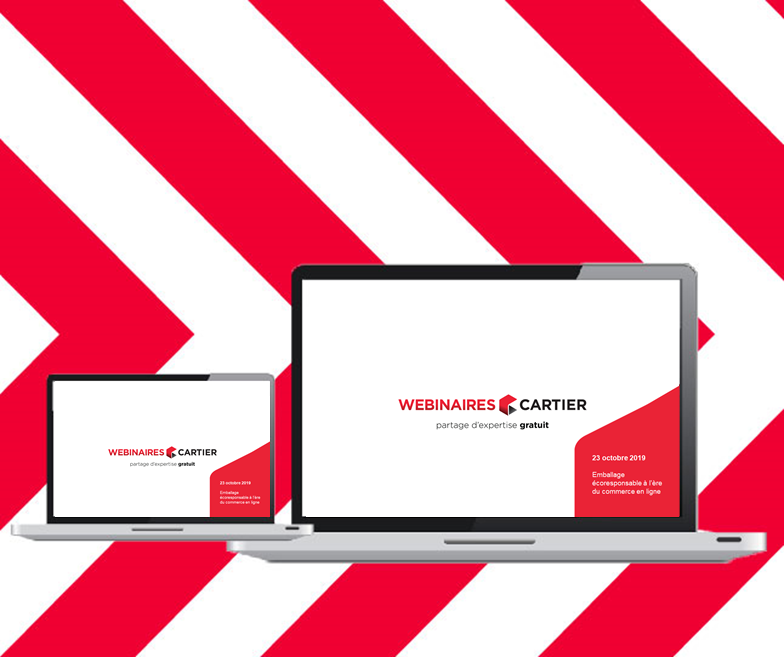 Laboratory
Categories: E-commerce, Écoresponsabilité, Laboratory
C'est le 23 octobre dernier qu'avait lieu le webinaire « Comment rendre votre emballage écoresponsable à l'ère du commerce en ligne » tenu par CARTIER.
En savoir plus >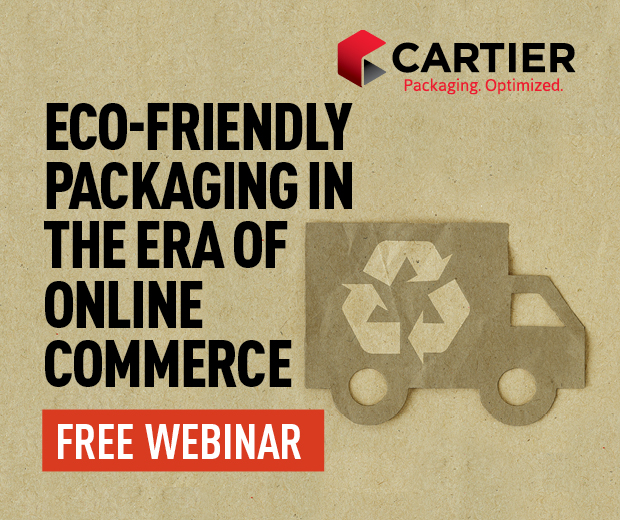 Laboratory
Categories: E-commerce, Laboratory
The explosion of e-commerce has led to a meteoric rise in the number of parcels being shipped each day. How can your company remain eco-friendly while also taking full advantage of this new business platform? CARTIER, Packaging. Optimized. hereby invites you to attend a free webinar on this topic on October 23, 2019, at 11:00 a.m. EDT (please note: this webinar is offered in French only). Learn more about major trends and best practices, and learn from the experiences of eMission and Canada Post.
En savoir plus >