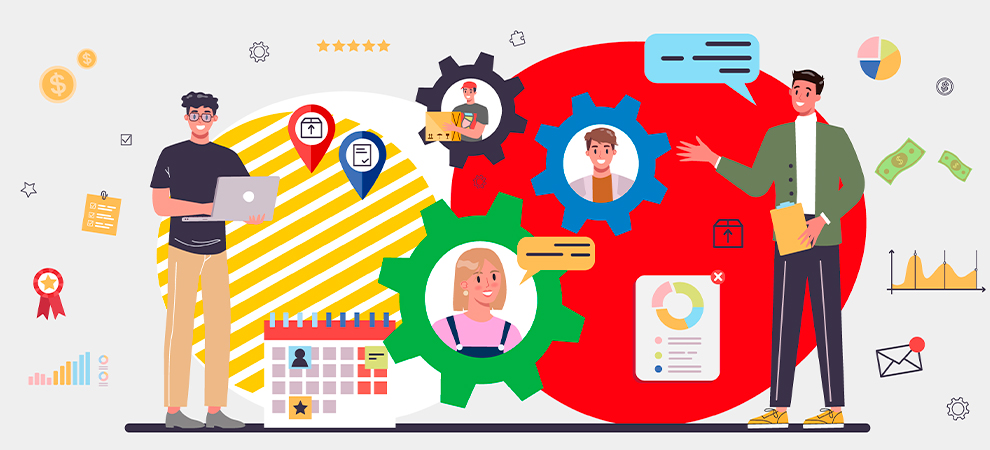 Cooperation and optimization of Altrum's packaging
Last update: 25 August 2022
Estimated reading time: 1 minutes
Categories: Écoresponsabilité, Laboratory
At CARTIER, our mission is to optimize packaging for companies across the province to help them reduce their costs and environmental footprint. We love working with them and learning about their realities in order to improve their packaging operations. Most recently, we worked with Altrum, a company that specializes in workplace recognition programs and commemorative products – trophies, medals, etc. Take a look at the positive impacts of their optimal packaging recipe, both on the planet and on their wallet! A proof that it is indeed possible to reduce our ecological footprint while reducing our costs, unlike what one might think!
teamwork at the heart of Altrum's
packaging optimization
It is by working together that CARTIER and Altrum have been able to obtain such satisfactory results. Without this collaboration between the customer and our purchasing department, our representative and the project manager of our innovation laboratory, such a leap forward would have been unthinkable!
To highlight the work and experience of everyone involved in this success – both at Altrum and CARTIER – we pass the microphone to them.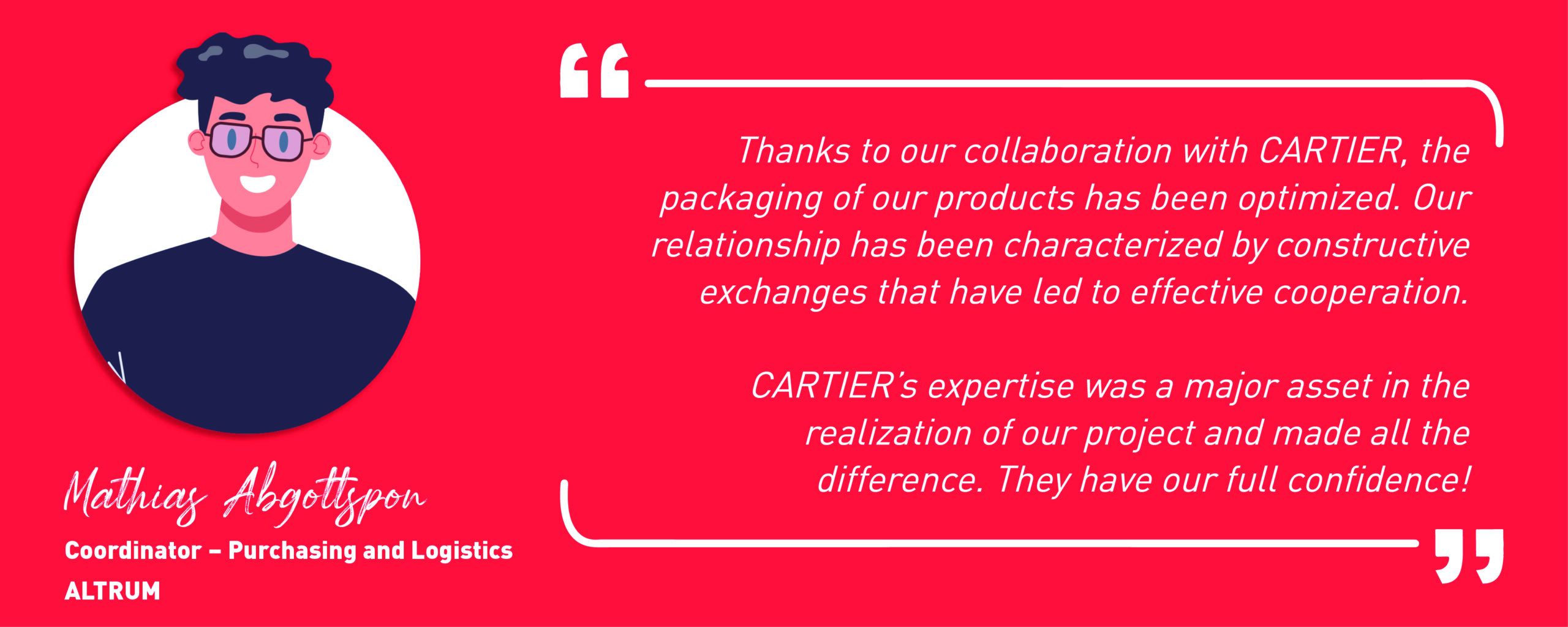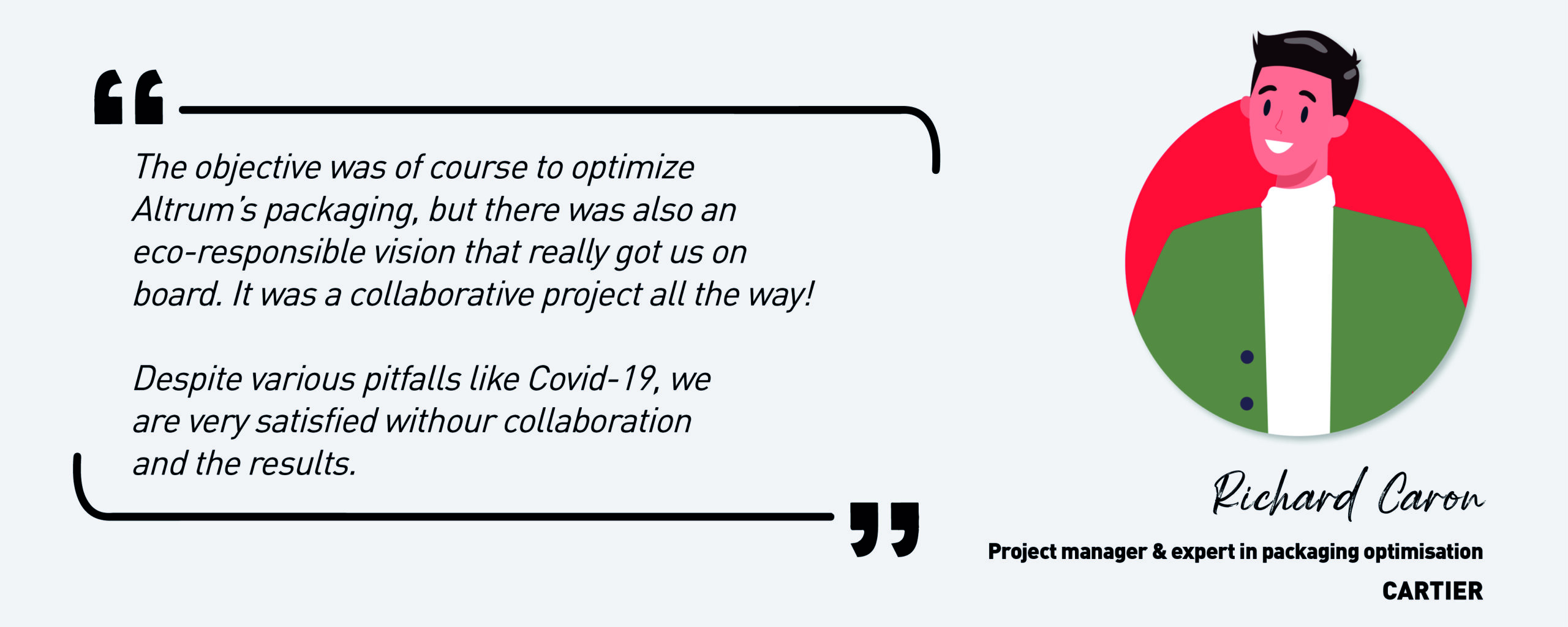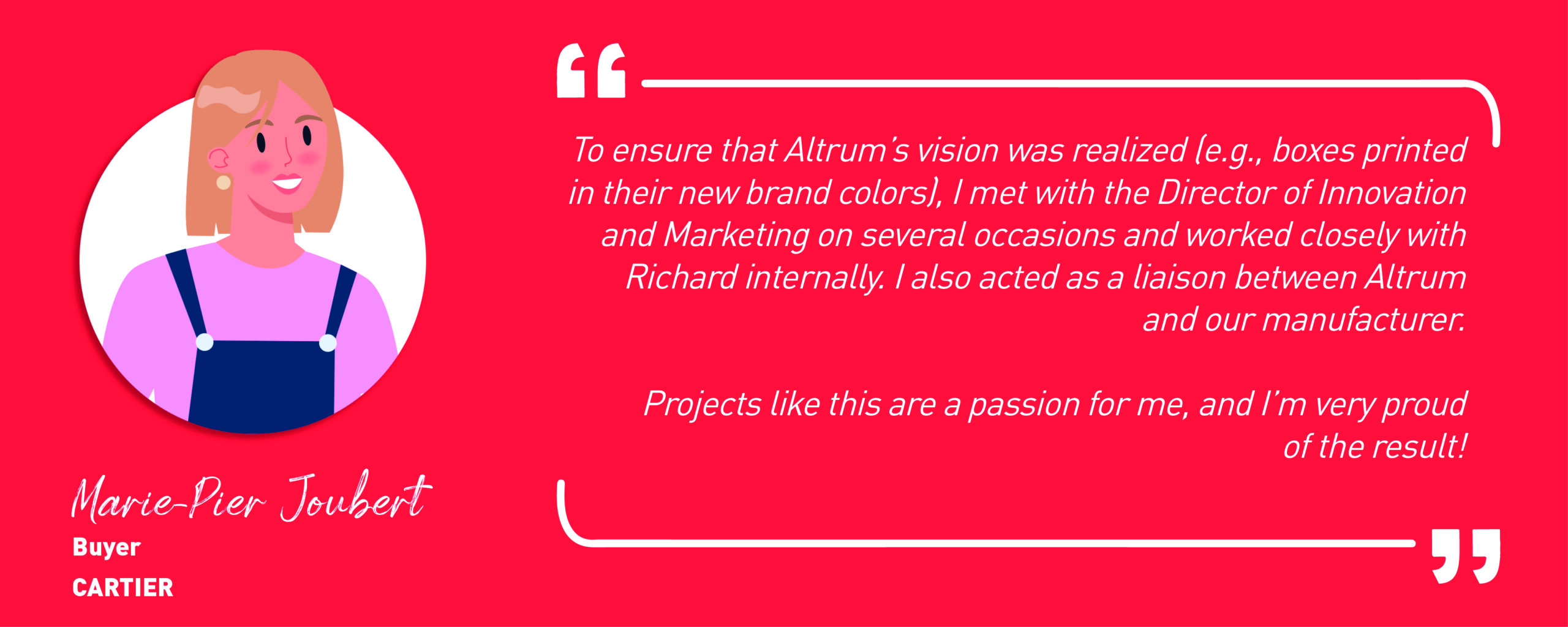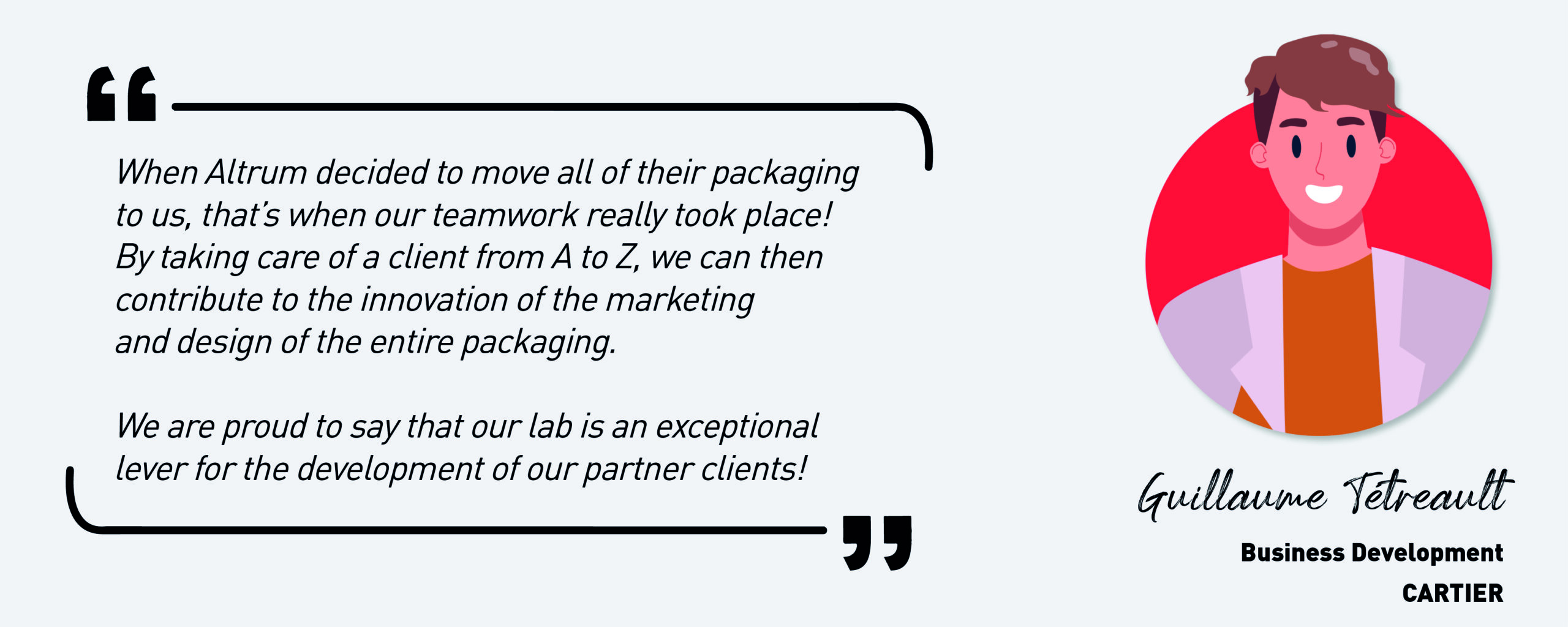 results that talk for themselves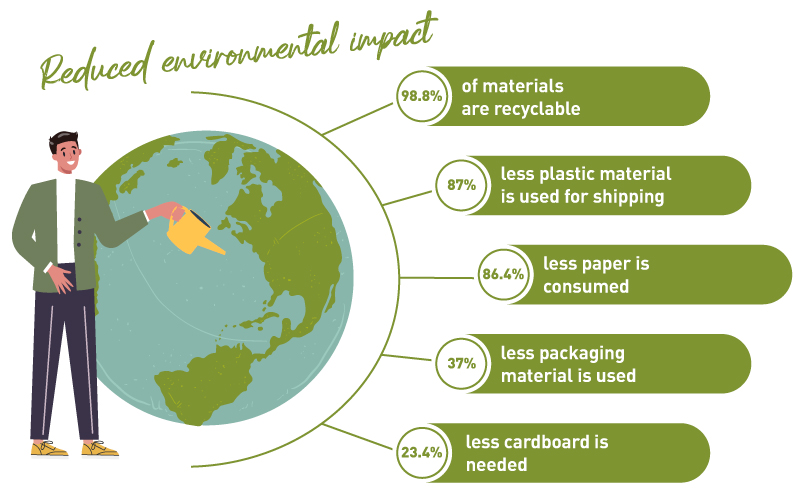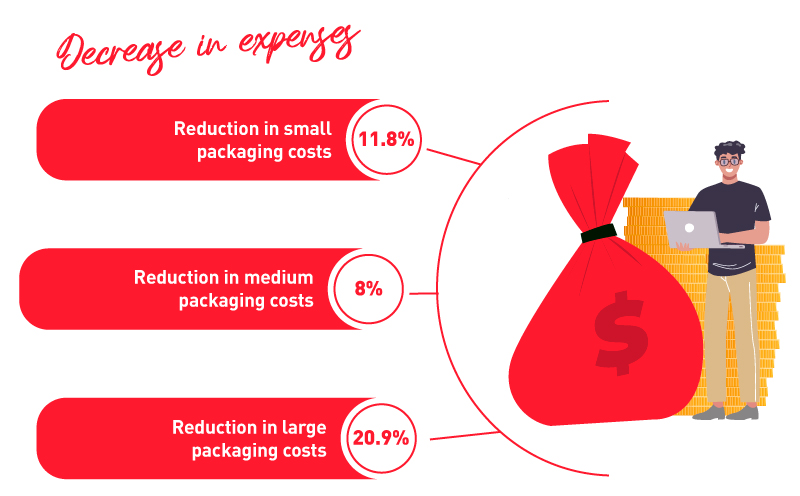 take advantage of our expertise and our innovation laboratory
Our team is more than proud to be able to help local businesses optimize their packaging! At CARTIER, we promise to use each of our resources to find the best solution for you. Everyone pitches in!
Would you like to benefit from the personalized advice of experienced experts and optimize your processes? We're here for you.
The Cartier team also suggests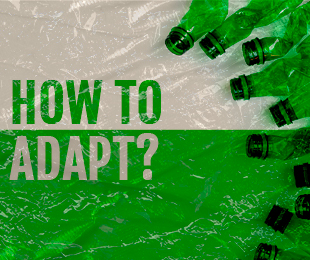 Laboratory
Categories: Écoresponsabilité, Laboratory
With the growing need to reduce the environmental footprint of individuals and businesses, Canada recently announced that it is adjusting its plastics regulations. In order to reduce the consumption of polluting materials, the government will ban the manufacture, sale and import of components deemed harmful to the environment by 2025.
The entry into force of this regulation is a golden opportunity for your company to review and optimize your packaging. In addition to making you more eco-responsible, this revision could help you reduce your expenses.
En savoir plus >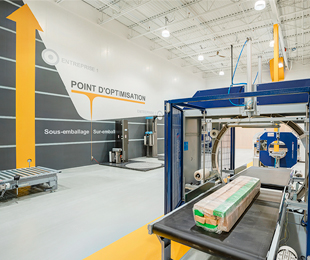 Laboratory
Categories: Écoresponsabilité, Laboratory
Did you know that 51% of consumers consider their packages to be overpacked? However, 20% of merchandise returns are damaged products, which suggests that many of these packages were not adequately protected during transport and delivery. There is therefore a very fine line between over-packaged or under-packaged merchandise and optimal packaging! In this context, is it possible to have both a suitably packaged parcel and an eco-responsible packaging?
En savoir plus >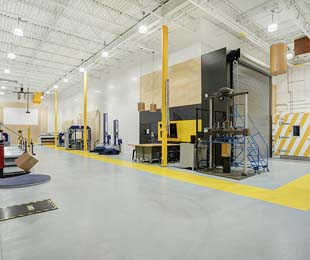 Laboratory
Categories: Culture & Innovation, Laboratory, Leadership
Cartier Packaging invests 600 000$ in its innovation laboratory, therefore becoming the largest packaging optimization laboratory in Canada.
En savoir plus >