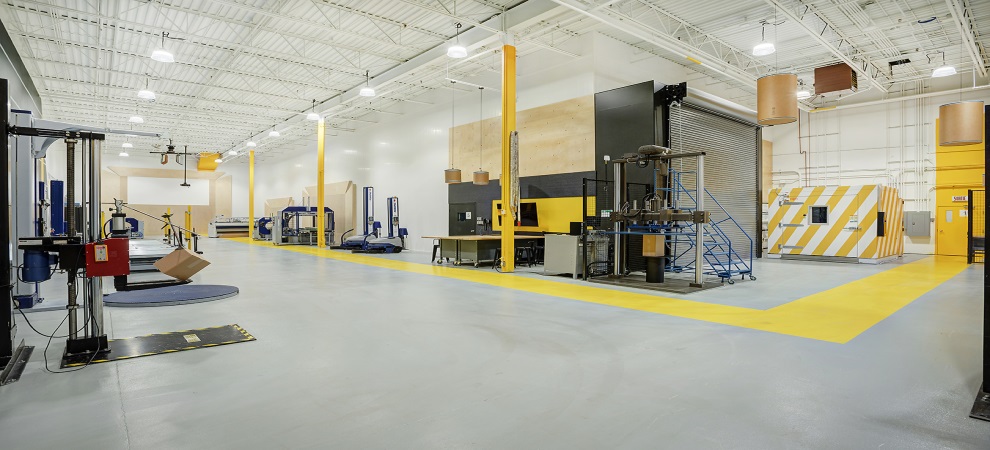 CARTIER Packaging Invests 600 000$ In Its Innovation Laboratory
Last update: 21 December 2020
Estimated reading time: 3 minutes
Categories: Culture & Innovation, Laboratory, Leadership
Cartier Packaging invests 600 000$ in its innovation laboratory, therefore becoming the largest packaging optimization laboratory in Canada.
Saint-Cesaire, December 21 2020 – CARTIER Packaging, a distributor specializing in secondary and tertiary packaging solutions, has invested a new sum of 600,000$ in the expansion of its innovation laboratory and the purchase of new equipment, therefore becoming the largest packaging optimization laboratory in Canada.
A unique innovation laboratory of its kind 
Established since 2011, it is the only innovation laboratory in the country that can accurately analyze the impact of warehousing, transportion and handling on the companies packaging and, thanks to the expertise of its engineers, accurately determine the point of optimization. The amount invested is in addition to the capital injected at its foundation, totaling the sum of 1.2$ million.
« According to our observations, non-optimized packaging can result in revenue losses of up to 10% depending on the size of the company. We aim, with our innovation laboratory, to help companies identify and implement the best packaging solution to increase productivity, reduce excess packaging and eliminate their risk of damage, "says David Cartier, President of Cartier Packaging.
Recreating the complete transportation route 
This investment allows CARTIER Packaging to expand its innovation laboratory and add new cutting-edge equipment, including a dynamic compression table, a conditioning chamber and packaging equipment including an automatic wrapper. In addition to existing installations, this full range of equipment allows the complete journey of a commodity to be recreated and allows the optimization point of the packaging to be determined. This process, takes into account the product to be delivered, the means of transportion used and its conditions, in particular the distance, the state of the roads and the potential impacts. These criterias are carried out according to the highest standards of the industry which has earned CARTIER Packaging its ISTA (International Safe Transit Association) certification.
Identifying the right optimization point
Determining the best optimization point of merchandise packaging allows companies to save on costs, reduce their environmental footprint, and avoid losses in handling and transportation. During road transportation, a package is exposed to an average of 25 contact points, including nearly 17 drops. Merchandise traveling by rail can receive an impact of up to 50 times the weight of the product due to acceleration or deceleration. These risks of breakage are in addition to the potentially harmful consequences of merchandise damage on business relationships.
According to recent data from Statistics Canada1, e-commerce sales have almost doubled compared to last year due to the pandemic. Quebec businesses have responded to the demand, while over twice are now selling online2. "It's encouraging to see companies seizing this opportunity. Nevertheless, it is observed that some of them tend to adopt inadequate packaging solutions for lack of time, resources or knowledge. This can cause a significant impact on their reputation, but more importantly on our environment, "says Jocelyn Legault, Director of Technical Services at CARTIER Packaging. In order to intelligently use the available delivery space and limit the number of trips, avoid breakage and reduce their ecological footprint, companies have every interest in investing now in their transport packaging.
To visit the CARTIER Packaging innovation laboratory, watch this 360 video capsule: 360.emballagecartier.com/
About CARTIER Packaging 
Founded in 1980 in Saint-Cesaire, CARTIER carries out its packaging optimization activities in four complementary fields of expertise: its ISTA-certified testing laboratory, its range of packaging equipment, its specialized technical service and its range of products. Its integrated approach improves the productivity, profitability and competitiveness of businesses in Quebec and eastern North America.
-30-
---
1https://www150.statcan.gc.ca/n1/pub/45-28-0001/2020001/article/00064-fra.htm  
2https://www.lapresse.ca/affaires/entreprises/2020-10-12/commerce-electronique/deux-fois-plus-d-entreprises-quebecoises-vendent-maintenant-en-ligne.php
Information:
Rébecca Hébert
(514) 562-8406
rhebert@casacom.ca
The Cartier team also suggests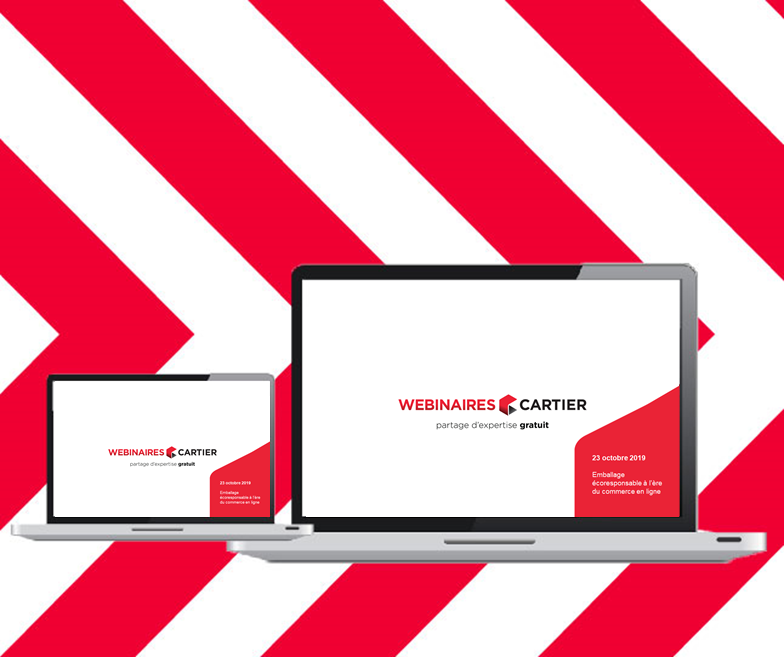 Laboratory
Categories: E-commerce, Écoresponsabilité, Laboratory
C'est le 23 octobre dernier qu'avait lieu le webinaire « Comment rendre votre emballage écoresponsable à l'ère du commerce en ligne » tenu par CARTIER.
En savoir plus >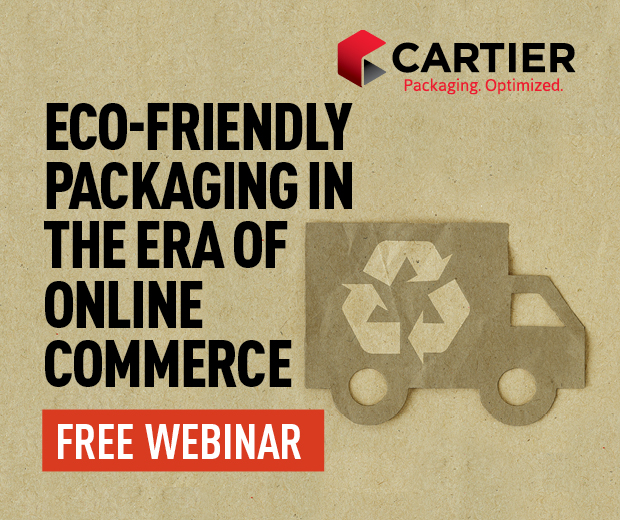 Laboratory
Categories: E-commerce, Laboratory
The explosion of e-commerce has led to a meteoric rise in the number of parcels being shipped each day. How can your company remain eco-friendly while also taking full advantage of this new business platform? CARTIER, Packaging. Optimized. hereby invites you to attend a free webinar on this topic on October 23, 2019, at 11:00 a.m. EDT (please note: this webinar is offered in French only). Learn more about major trends and best practices, and learn from the experiences of eMission and Canada Post.
En savoir plus >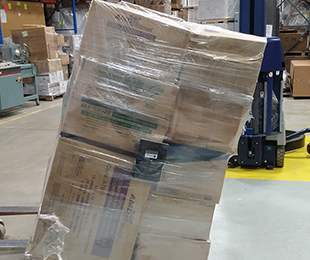 Laboratory
Categories: Laboratory, Témoignages, Testimonials
L'entreprise faisait face à un sérieux écueil lors de l'expédition : un emballage inadéquat entraînait trop de bris. Avec la collaboration des experts Laboratoire de CARTIER, une solution a été développé pour optimiser l'emballage pour mieux protéger les produits tout en contrôlant l'utilisation de ressources.
En savoir plus >