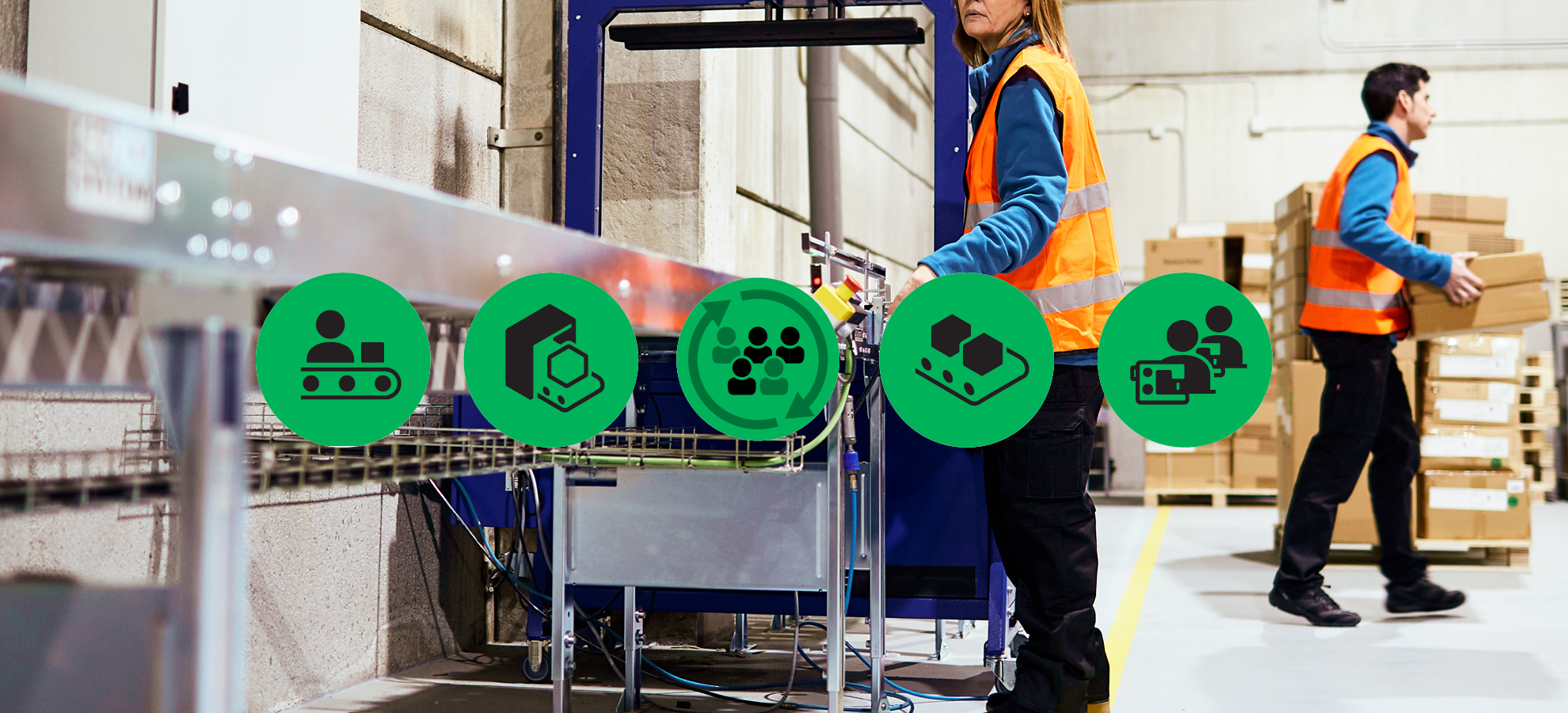 Packaging automation: A viable solution to the labour shortage
Last update: 26 September 2019
Estimated reading time: 4 minutes
Categories: Equipment
How are you coping with the labour shortage? By automating your packaging processes, you can free up employees to reassign to value-added tasks. Discover the many advantages of automation for SMEs in the current business environment.
Would you be surprised to know that Quebec is the province most greatly affected by the current labour shortage? Probably not, as the majority of small and medium-sized enterprises in Quebec face this issue on a daily basis.
According to the latest Help Wanted report from the Canadian Federation of Independent Business (CFIB), in the second quarter of 2019, the private-sector job vacancy rate in Quebec was among the highest in the country at 3.9%, corresponding to a total of 116,000 job vacancies in the province.
As you plan your budget for 2020, why not consider automating your packaging processes? This is a viable solution to the shortage of workers in that it allows you to reallocate your resources to focus on more strategic areas requiring thought and action.
A workable, cost-effective solution that makes sense
Economists agree that the scarcity of workers will hold back the growth of many companies over the coming years. Is yours one of them?
Automation relieves the pressure created by the labour shortage in multiple ways:
Labour accounts for 70% of the total cost of packaging on average. By reducing the need for employees to perform packaging tasks, automation frees up financial resources that can be put toward attracting employees required in other departments of the company.
Automation helps to free up employees currently assigned to packaging processes consisting largely of repetitive tasks. You can then reassign these employees to tasks that generate real added value for which you are having a difficult time recruiting workers.
By easing the workload associated with packaging, automation also contributes to expanding the pool of workers qualified to fill other positions in the industrial environment. The positions available are also more interesting, which makes them easier to fill.
According to Véronique Proulx, CEO of the Quebec manufacturers and exporters association, "Automation also plays a role when it comes to the assumptions people have about working in a plant setting. We are transitioning gradually from dirty, noisy, unpleasant environments to workplaces more appealing to the younger generation, which is perfect timing given the vacancies opening up across the board with the retirement of baby boomers." [translation] (Source: Magazine MCI).
Enhanced workplace safety and reduced turnover
Automation also helps to offset the labour shortage by reducing the risk of injury as well as turnover.
It can help to reduce the frequency of injuries caused by repetitive tasks or requiring significant physical exertion. Automating production equipment and processing lines can also help to keep workers out of hazardous areas, thereby reducing risks even further. A safer workplace means fewer claims filed with the Commission des normes, de l'équité, de la santé et de la sécurité du travail (CNESST) and, over the long term, lower costs.
Repetitive tasks often also have a physical component that can drive up turnover. As a result, packaging tasks are frequently performed by workers employed on a casual basis or sourced through agencies.
By making work more interesting and engaging, automation can increase employee retention rates, which also means lower costs in the areas of training and hiring.
Real, proven results
To illustrate the benefits of automation, there's nothing better than a real-life scenario such as that of Logiflex, a major office furniture manufacturer.
Logiflex wanted to improve its packaging productivity in order to keep up with production levels. Before contacting CARTIER, the company was struggling with a serious bottleneck at the outflow of its processing line. Assigning five employees to this area was not enough.
The CARTIER laboratory studied the issue with a view to resolving this problem. The solution identified also had to reduce the number of workers required, since the company was already coping with labour recruitment challenges.
This solution ultimately required purchasing new equipment and overhauling the company's packaging process. The outcome? After automating, Logiflex was able to reduce the number of employees working in packaging from five to just two. The company was consequently able to reassign the three employees freed up to valued-added tasks.
Are you curious to learn more about Logiflex's experience? Have a look at our case study (available in French only).
Would automation make a difference at your organization?
Fewer resources assigned to packaging, less physical exertion and fewer injuries, a safer and more engaging work environment: the advantages of automation are clear.
What difference would automating your packaging line make at your company? Contact the experts at CARTIER today. They will be pleased to help you identify the solution that suits your needs! 
The Cartier team also suggests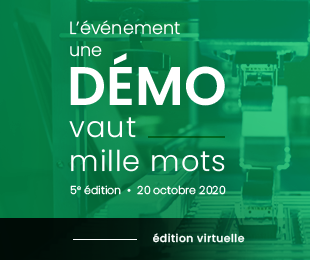 Equipment
Categories: Événement
For the fifth consecutive year, CARTIER will be holding its polpular Equipment Event (A demo is worth a thousand words ) and, this year,  the formula will be VIRTUAL. On October 20th, you will be able to visit over 30 booths and attend 11 live demonstrations.
En savoir plus >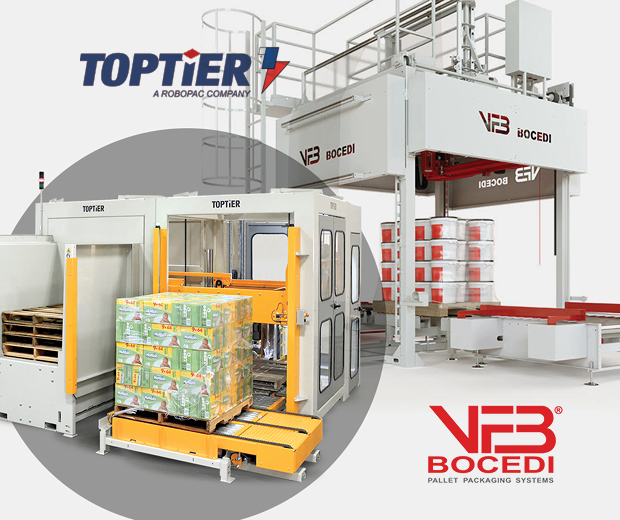 Equipment
Categories: Equipment, Press Release, Revue de presse
CARTIER, Packaging. Optimized. has expanded its offer of packaging equipment and solutions to incorporate products from world leaders Bocedi and TopTier into its already wide selection.
En savoir plus >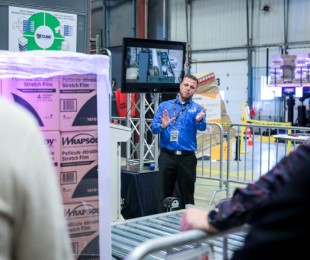 Equipment
Categories: Equipment, Event
2019 marque un taux d'inscription record pour la 4e édition de l'événement équipement qui avait lieu le 8 mai dernier, à nos bureaux. Cette année, plus de 130 personnes se sont inscrites, soit 30% plus que l'édition précédente. Pour nous, c'est signe de l'engouement grandissant des entreprises d'ici pour l'automatisation industrielle!
En savoir plus >