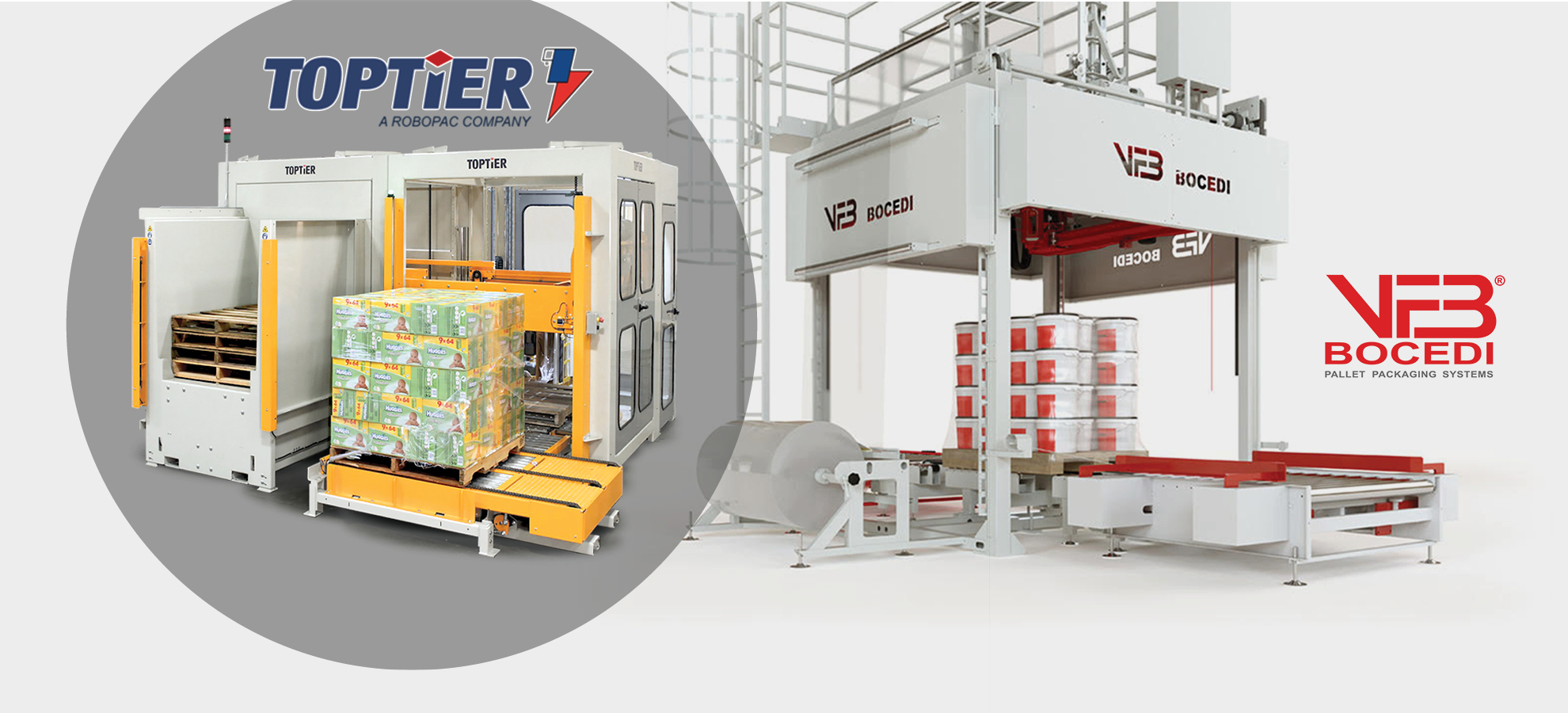 CARTIER introduces Bocedi stretch hooders and TopTier palletizers to its extensive line-up of packaging equipment and solutions
Last update: 13 November 2019
Estimated reading time: 2 minutes
Categories: Equipment, Press Release, Revue de presse
CARTIER, Packaging. Optimized. has expanded its offer of packaging equipment and solutions to incorporate products from world leaders Bocedi and TopTier into its already wide selection.
Bocedi has been manufacturing automatic pallet stretch and shrink hood systems for 50 years, while TopTier offers a palletization technology that combines stacking and wrapping into a single process.
By adding these machines from reputable manufacturers, we're ensuring that our clients have access to reliable, efficient solutions at the cutting edge of technology," explains David Cartier, president of CARTIER. "Through our line-up of semi-automatic and fully automatic equipment, we're able to offer a broad range of solutions to meet the needs of clients across the manufacturing sector.
Bocedi: Simplicity and innovation
Bocedi stretch hooders are ideal for stabilizing pallets and protecting them from weather conditions as well as customizing their appearance.
Since its founding, Bocedi has developed three patented systems for its stretch hooders while maintaining a perfect balance between simplicity and innovation.
Stretch hooders are an ideal solution for:
reducing packaging unit costs
wrapping unstable loads
incorporating a waterproofing solution or protecting pallets from weather conditions
enhancing brand image and customizing the look of pallets.
Bocedi specializes in stretch hood systems used around the world and offers the broadest selection in its industry. Its patented solutions are flexible and easily adapted to user requirements.
TopTier: North America's top-selling palletizers
Renowned for their reliability and use of leading-edge technologies, TopTier® palletizers help businesses enhance their packaging productivity and efficiency.
TopTier is the global leader in palletization technology and solutions offering speed and flexibility to companies maintaining round-the-clock, seven-day-a-week operations. Its patented technologies make palletization reliable, simple, safe, secure and energy-efficient.
TopTier machines are part of the Robopac end-of-line packaging equipment line.
The many benefits they offer include:
significant space savings
enhanced safety
easy integration into existing lines.
Cost-effective TopTier palletizers are essential components of automatic end-of-line packaging operations for manufacturers in the food, beverage and consumer goods sectors.
With their advanced design, they are simple to operate and adapt easily to a variety of production scenarios, and a full range of accessories is available for quick integration into existing systems.
Learn more about Bocedi and TopTier equipment
CARTIER is now offering Bocedi and TopTier solutions. Contact us to discover the benefits your company can enjoy by using them.
The Cartier team also suggests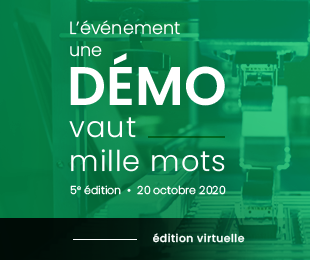 Equipment
Categories: Événement
For the fifth consecutive year, CARTIER will be holding its polpular Equipment Event (A demo is worth a thousand words ) and, this year,  the formula will be VIRTUAL. On October 20th, you will be able to visit over 30 booths and attend 11 live demonstrations.
En savoir plus >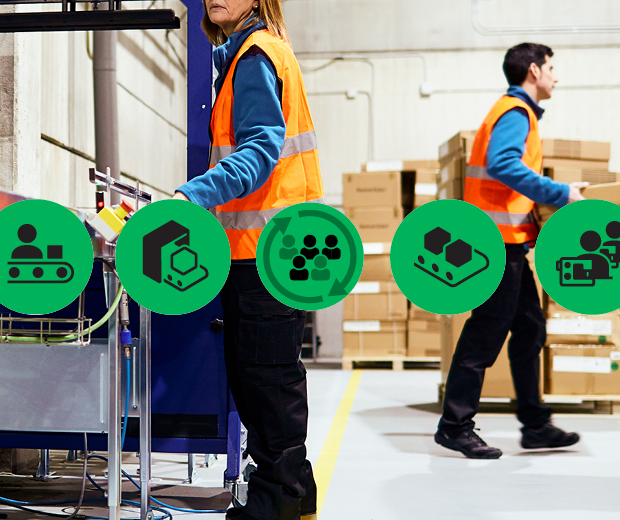 Equipment
Categories: Equipment
How are you coping with the labour shortage? By automating your packaging processes, you can free up employees to reassign to value-added tasks. Discover the many advantages of automation for SMEs in the current business environment.
En savoir plus >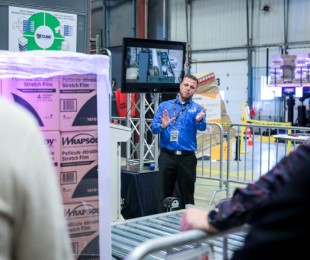 Equipment
Categories: Equipment, Event
2019 marque un taux d'inscription record pour la 4e édition de l'événement équipement qui avait lieu le 8 mai dernier, à nos bureaux. Cette année, plus de 130 personnes se sont inscrites, soit 30% plus que l'édition précédente. Pour nous, c'est signe de l'engouement grandissant des entreprises d'ici pour l'automatisation industrielle!
En savoir plus >