Palletizers and Stretch Hooders
Conventional palletizers combine three functions: pallet stacking, palletization and stretch wrapping. In addition to systematically reducing physical load handling, they help improve overall efficiency. TopTier palletizers are fast, accurate and stack and align products perfectly and compactly while maintaining unbeatable production rates to maximize operations.
Stretch hooders are the ideal solution for any company seeking to protect pallet loads from moisture or weather conditions. These machines offer high load stability due to the vertical and lateral forces created as the stretch film is tensioned. The patented Bocedi system helps significantly increase the productivity of end-of-line pallet wrapping.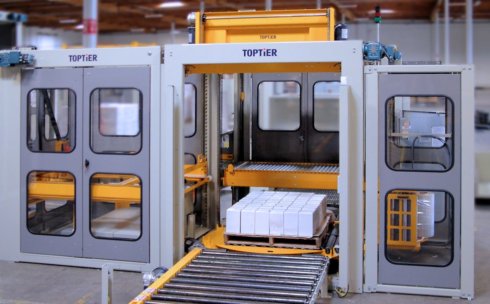 Compatible with floor-level conveyors, this model makes palletizing loads reliable and simple while maintaining a rate of 1 layer/minute.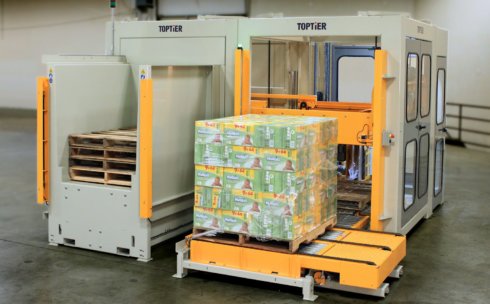 This entry-level palletizer is the most compact in its class and maintains an average rate of 2 layers/minute.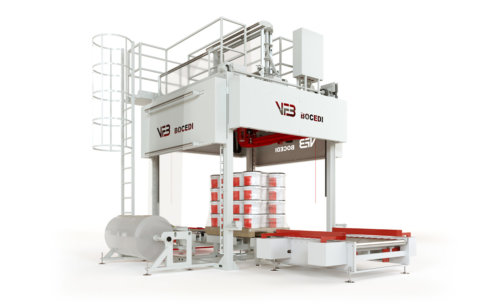 One of the most popular in its market, this stretch hooder can process up to 70 pallets/hour.