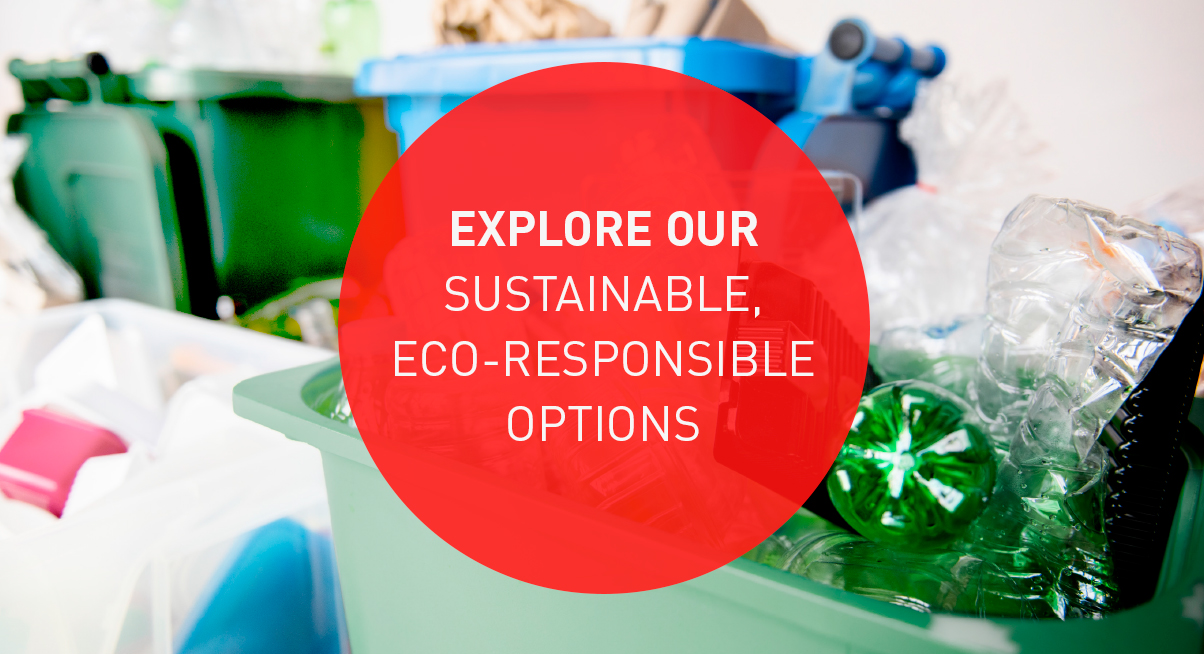 EXPLORE OUR SUSTAINABLE, ECO-RESPONSIBLE OPTIONS
Last update: 27 July 2021
Estimated reading time: 6 minutes
Categories: Products
In recent years, many companies have been seeking to reduce their environmental footprint. This phenomenon is also evident among consumers, who are increasingly demanding environmentally friendly solutions. Some 74% of them are even willing to pay more for a green option! As you strive to respond to this need and reduce your ecological impact, learn more about some high-performance packaging solutions keeping in mind that the famous cardboard box was just the beginning!
CHOOSING HIGH-PERFORMANCE, SUSTAINABLE, ECO-RESPONSIBLE PRODUCTS

While protecting your products during movement, this innovative air-cushion solution also helps reduce your plastic consumption. Available exclusively at CARTIER starting in September, this new, paper-based line is made from 75% recycled paper and uses water-based adhesives. Unlike plastic air cushions, Airpad Paper is 100% curbside (in household blue bins) recyclable. Act fast, because this product is going to be flying off our shelves!

Did you know that due to insufficient capacity, only 5% to 10% of stretch film in Canada is recycled? The rest ends up in landfills where, even after taking 500 to 1,000 years to decompose, it will leave traces of microplastics in the soil.
Vanish PCR [post-consumer recycled] film is designed to return to the carbon state without leaving any microplastics behind, unlike some other biodegradable products. First in the world to take advantage of Smart Plastic ™ technology, this film completely bioassimilates in only about two years, leaving behind zero microplastics!

Made from corn flour and recycled paper, this tape doesn't contain any chemicals. It's activated on contact with water, which also facilitates its decomposition and recycling. Designed for use on either corrugated or flat board, natural Kraft adhesive tape helps you increase efficiency while also decreasing your environmental impact. Your packaging is also more secure, because this tape is tamper-evident, resulting in fewer theft attempts.

Offering a 100% recyclable solution for protecting your products during shipping, TempGuard flexible insulated liner pads, made from paper-based cellulose, protect your sensitive products from temperature changes throughout their distribution journey. Just as effective as foil lining, these Kraft paper-based isothermal cushions are made entirely from recycled materials.
Their flexibility means they fit to the box contents to offer maximum protection, while their thin design means they also optimize the internal space in your package, reducing external cardboard usage and box size. This space savings also helps to reduce shipping costs and overall energy consumption.

Bubble Wrap developer Sealed Air has come up with a next-generation product in its Bubble Wrap IB line, which is delivered in massive rolls of flat plastic and then inflated on demand. The eco-friendly aspect of this technology is that 47 truckloads of conventional Bubble Wrap can fit onto a single truck loaded with Bubble Wrap IB. This means lower shipping-related greenhouse gas emissions!

Made from paper, HexcelWrap is easy to recycle and 100% biodegradable. This protective packaging effectively replaces bubble wrap and protective foam in addition to taking up 80% less shelf space than either of these other products.
Another advantage: with its self-sealing, interlocking design, it holds products in place without need for adhesive tape. By meeting multiple needs simultaneously, HexcelWrap also reduces your consumption of other packaging materials. Multipurpose and environmentally friendly!

Unlike traditional labels, more than 30% of which are discarded, Linerless labels are produced without backing paper. Go linerless and say goodbye to collecting and discarding liners! This technology also means that you get more than 40% more labels per roll, which means less space required for shipping and storage. This solution has direct positive impact on energy consumption and loss since the entire roll is used… in other words, say hello to saving time and money!

For many companies, choosing the right void fill system for their packages is critical. Why not combine practical with user-friendly? The Kraft paper used by ProPad™ and FasFil is made using 100% recycled fibres and is completely recyclable. FasFil is a high-quality void fill system, while ProPad offers additional protection for your products by stabilizing packages and protecting heavy items or objects with sharp points or edges. Innovative, reliable and robust solutions to help you streamline and automate your packaging stations!

Paper envelopes are a popular and eco-responsible choice due to their recyclability. The challenge then becomes ensuring an adequate level of protection, which is why Jiffy® padded mailers are an industry standard! With their recycled paper padding and heavy-duty construction to resist impact during shipping, they offer the best of both worlds.

Polyester strapping can be manufactured from up to 100% recycled material. This strapping—often made from plastic bottles that are crushed, granulated and agglomerated—is ideal for both the industrial sector and the food industry.
Contrary to popular belief, polyester strapping can be easily used in the place of steel thanks to its high tensile strength, waterproof properties and impressive shock absorption. It's also more flexible than metal strapping, associated with a lower risk of injury and never rusts!
---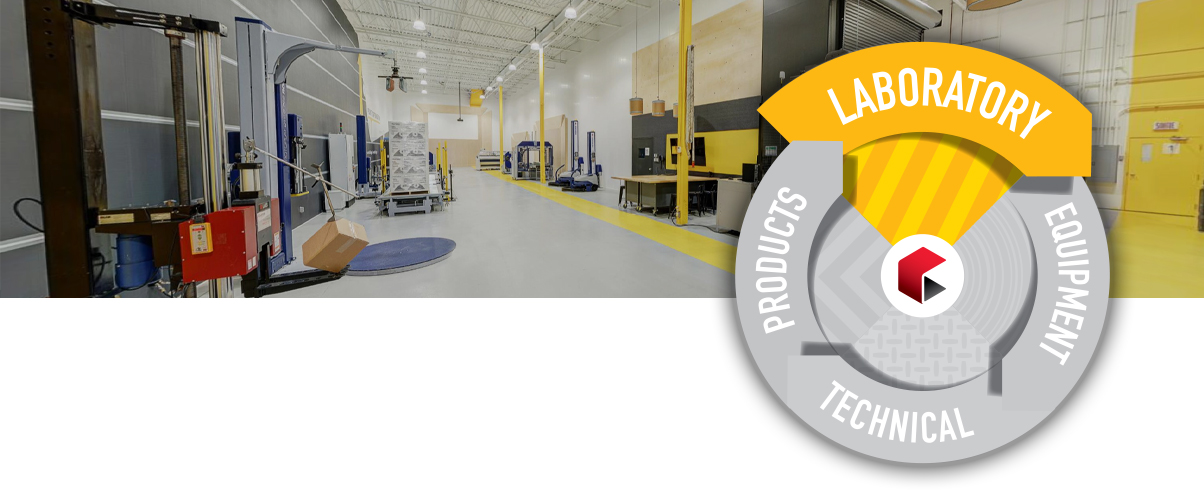 LABORATORY THAT UNDERSTANDS YOUR ENVIRONMENTAL CHALLENGES
Reducing your ecological footprint doesn't have to mean higher prices and lower profits! It's about balancing environmental concerns against your bottom line, and our laboratory's team of experts is here to help you find the best solution for your needs.
For example, we can use our leading-edge software to compare the environmental footprint of two packaging recipes based on criteria such as:
Manufacturer location
User location
Carbon footprint
Total energy consumption
Air acidification
Water eutrophication
Consult the following case study to get an idea of the potential improvements our laboratory can help you make. 

If you want to make your packaging more eco-friendly, contact one of our experts to learn more about the many available options!
The Cartier team also suggests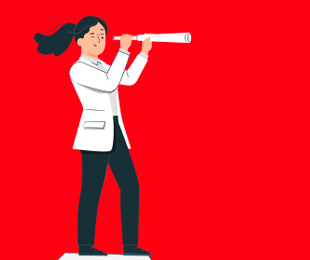 Products
Categories: Culture & Innovation, E-commerce, Écoresponsabilité, Equipment
By calling on us, you will obtain scenarios fully adapted to your needs; we can calculate your ROI, and even test the proposed solutions beforehand and support your teams in change management.
En savoir plus >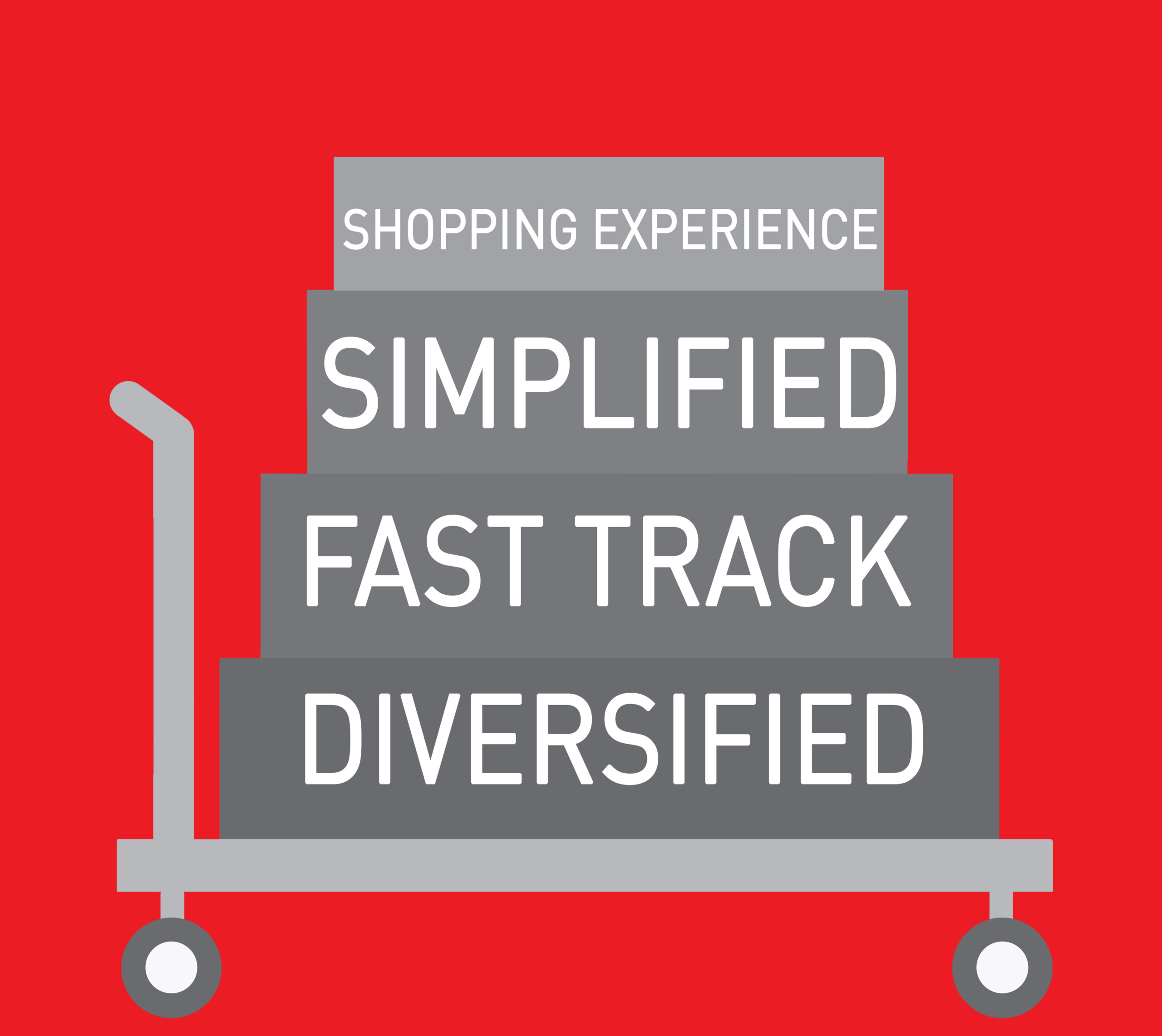 Products
Categories: E-commerce, Products
In an effort to enhance and facilitate our customers' experience, we are proud to announce that we have a completely revamped transactional site! It is designed to simplify and accelerate the purchase of your packaging solutions. Now you can order everything you need in just a few clicks.
En savoir plus >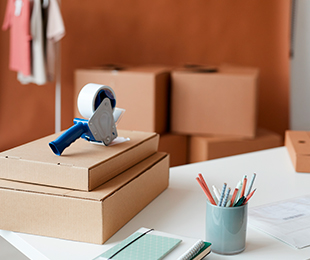 Products
Categories: E-commerce, Products
Choosing the right packaging for your goods is not always easy, especially in a market where e-commerce is taking up more and more space. To help you make your decisions, here is an overview of some of the components that may be suitable for your needs. Of course, know that before doing anything, it is important to analyze your needs and current situation to be sure to make the right choices. 
En savoir plus >