Full automatic stretch wrapping machines
Regardless of the wrapping process you would like to automate, we have efficient stretch wrapping machines for your needs. The innovative Robopac equipment that we distribute can be adapted to various applications. Furthermore, our certified installers will ensure perfect integration with your production line.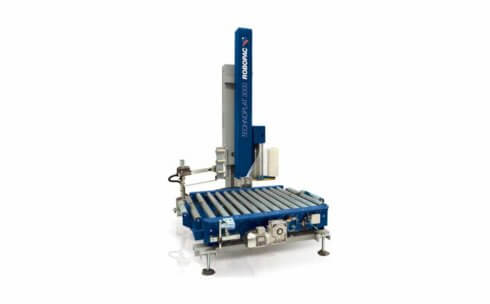 This integrated conveyor model is compact and allows for highly efficient end-of-line palletization at an affordable cost.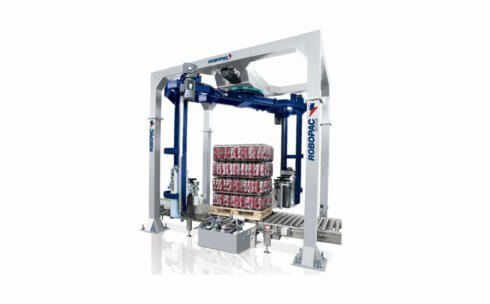 This versatile and cutting-edge equipment is designed for high-speed production lines.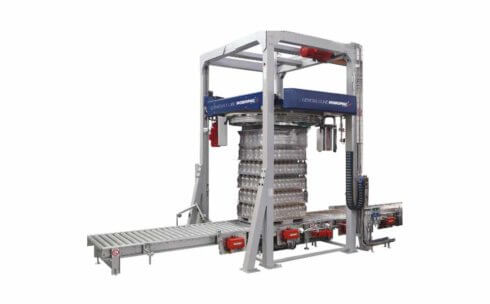 This range of next-generation equipment is more compact than ever and ideal for high-speed wrapping.