Tests, protocols and standards
CARTIER's laboratory relies on the ISTA standards or ASTM protocols and tests. The range of tests that the laboratory can carry out is wide and the choice will vary from one mandate to another.
After observing and analyzing your situation, our lab experts will then identify the test protocols that best suits your operational reality. You will be assured that your conditions of handling and transportation and even transhipments will be reproduced with fidelity.
Here is the list of tests that can be performed by our laboratory:
ISTA
1A
1B
1E
1G
1H
3A
3B
3K
4AB
6-Amazon.com-Over Boxing
6-Amazon.com-SIOC Type A
6-Amazon.com-SIOC Type B
6-Amazon.com-SIOC Type D
ASTM
D642
D880 – 92 (2008)
D951– 99
D996 – 10a
D999 – 08
D4003 – 98 (2015)
D4169
D4332 – 01
D4728 – 06
D5265 – 09
D5276 – 98
D5277 – 92
D5487 – 98
D6055
D6179 – 07
D6344 – 04
D7386 – 12
On Our Radar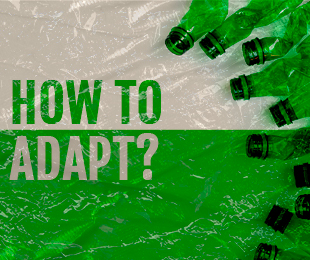 Laboratory
Categories: Écoresponsabilité, Laboratory
With the growing need to reduce the environmental footprint of individuals and businesses, Canada recently announced that it is adjusting its plastics regulations. In order to reduce the consumption of polluting materials, the government will ban the manufacture, sale and import of components deemed harmful to the environment by 2025.
The entry into force of this regulation is a golden opportunity for your company to review and optimize your packaging. In addition to making you more eco-responsible, this revision could help you reduce your expenses.
En savoir plus >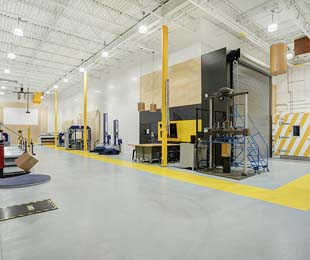 Laboratory
Categories: Culture & Innovation, Laboratory, Leadership
Cartier Packaging invests 600 000$ in its innovation laboratory, therefore becoming the largest packaging optimization laboratory in Canada.
En savoir plus >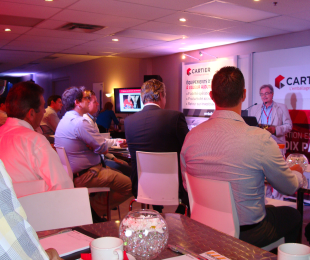 Laboratory
Categories: Event, Laboratory
Cette année encore, le Rendez-Vous des leaders fût un franc succès! Les participants ont fait le plein d'outils, d'idées et d'opportunités à saisir.
En savoir plus >