ISTA or ASTM packaging test
See how your packaging measures up
Optimal packing has to protect products and resist the stress of transport while being as economical as possible. Does yours pass the test?
At CARTIER, we know that improper industrial packaging can be very costly for companies. This is why we offer to test your packaging against the industry's highest standards.
You can put your packaging to the test in our laboratory in order to improve its effectiveness and reduce your costs.
Why test?              
Should you have your packaging tested? We recommend using our testing laboratory if you are experiencing one of the following situations:
You incur frequent or large losses due to breakage during the transport of your merchandise;
You have doubts about the performance of a new packaging;
You feel that you spend too much on your packaging;
You have changed your product packaging and you want to make sure that it protects your products properly;
You are changing your packaging process or equipment;
Your shipping conditions are changing (e.g., you now have to send your packages by mail).
Find the answers to your questions and more thanks to CARTIER's testing laboratory where you can put your packaging to the test.
THE TEST MIGHT TURN OUT TO BE PROFITABLE!
How is the testing done?
With the experience of our experts, you will be able to clearly determine the critical points of your packaging and potential ways it could be improved.
Send us your packaged goods and we will perform the appropriate tests according to the strict ISTA protocols and ASTM standards (as required).
The tests include:
Evaluation of your specific situation.
Identification of the type of transport, the mode of storage, and the destination.
Identification of the appropriate ISTA or ASTM test protocol.
Simulation and observation of the effects of transport and manipulation in conditions that mimic your reality.
Summary Report about the performance of your packaging.
The entire process takes from two to three weeks.
On Our Radar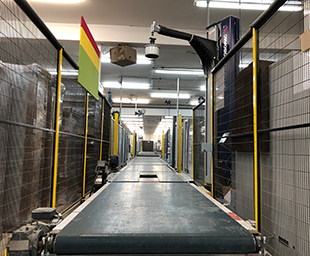 Laboratory
Categories: Laboratory, Testimonials
Le défi de Logiflex était d'acheminer partout en Amérique du Nord de façon économique un très large volume de meubles, fabriqués sur mesure et aux dimensions très variées. La solution implémentée par CARTIER a augmenté la productivité d'emballage de 40% et a réduit les coûts d'emballage de 25%!
En savoir plus >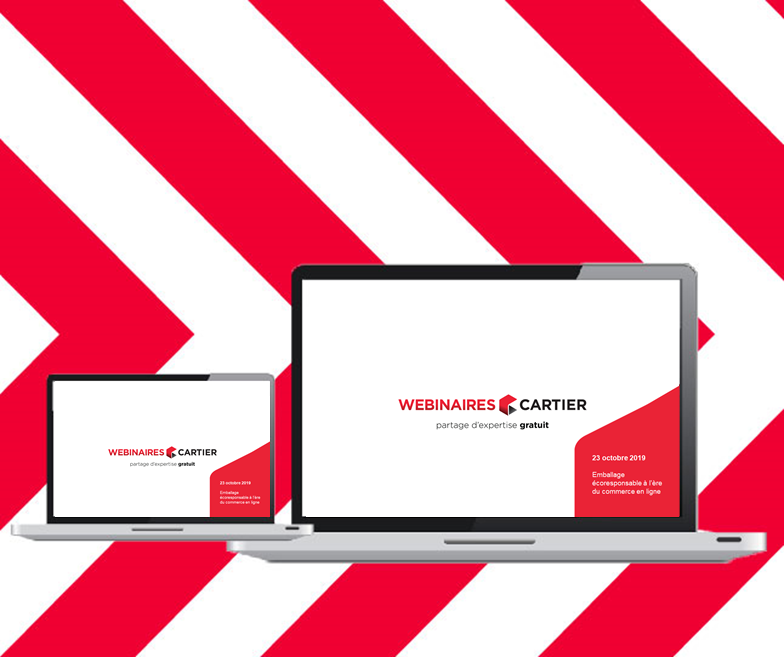 Laboratory
Categories: E-commerce, Écoresponsabilité, Laboratory
C'est le 23 octobre dernier qu'avait lieu le webinaire « Comment rendre votre emballage écoresponsable à l'ère du commerce en ligne » tenu par CARTIER.
En savoir plus >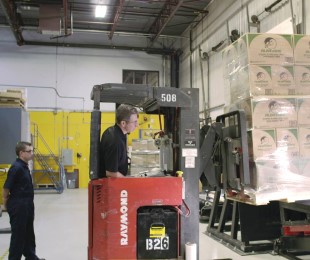 Laboratory
Categories: Laboratory
How do you obtain maximum performance from your packaging? By optimizing pallet wrap efficiency and conducting packaging testing. The CARTIER testing laboratory is pleased to offer two new services to help you cut costs and minimize losses while also verifying the efficiency of your packaging processes.
En savoir plus >