Sustainable development
Packaging optimization goes hand in hand with adoption of eco-responsible practices
If a product is poorly or unsuitably packaged, the risk of loss through damage or depreciation can increase exponentially. Improper packaging leads to the waste of both the packaged product and the packaging.
The outcome: all your hard work and allocation of precious resources to production and shipping to your customer were invested ineffectively. Moreover, the later in the process this damage and loss occurs, the greater the environmental impact.
"IN NORTH AMERICA, MORE THAN 40% OF WASTE IS GENERATED FURTHER DOWN THE PRODUCTION CHAIN AND IS USUALLY CAUSED BY INEFFECTIVE PACKAGING."
Your ally in rising to the environmental challenge
Our laboratory experts have the skills and tools needed to make your packaging processes as eco-friendly as possible.
With their ongoing focus on innovation, they review every detail to overcome the challenges brought to them. Make our laboratory your company's trusted ally in achieving your sustainable development objectives:
Fewer packaging components
Use of eco-responsible materials
Improved packaging reliability
and more!
Contact our experts to discuss your objectives!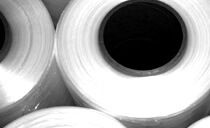 CARTIER provides timely delivery of a comprehensive range of quality packaging products.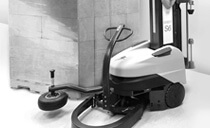 Whatever your needs (packaging, sealing, strapping, case erecting), our selection of equipment is sure to satisfy.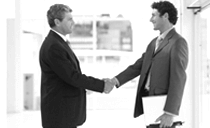 CARTIER offers clients an assortment of exclusive privileges. Contact us today to learn more about the benefits of our commercial agreements.