PickPack reusable packaging
77% is the percentage of consumers who believe that the packaging of your parcels reflects your environmental values. So, think again when it comes to designing your transport packaging! Fortunately, there are now eco-responsible alternatives to single-use packaging.
CARTIER is the exclusive distributor of PickPack reusable packaging. Designed to be reused up to 50 times, these reusable packaging can reduce CO2eq by up to 90% compared to single-use packaging. A win-win solution!
Available sizes
Two resistant sizes to meet various needs, whether for e-retailers or for managing your shipments between branches and partners in an industrial context.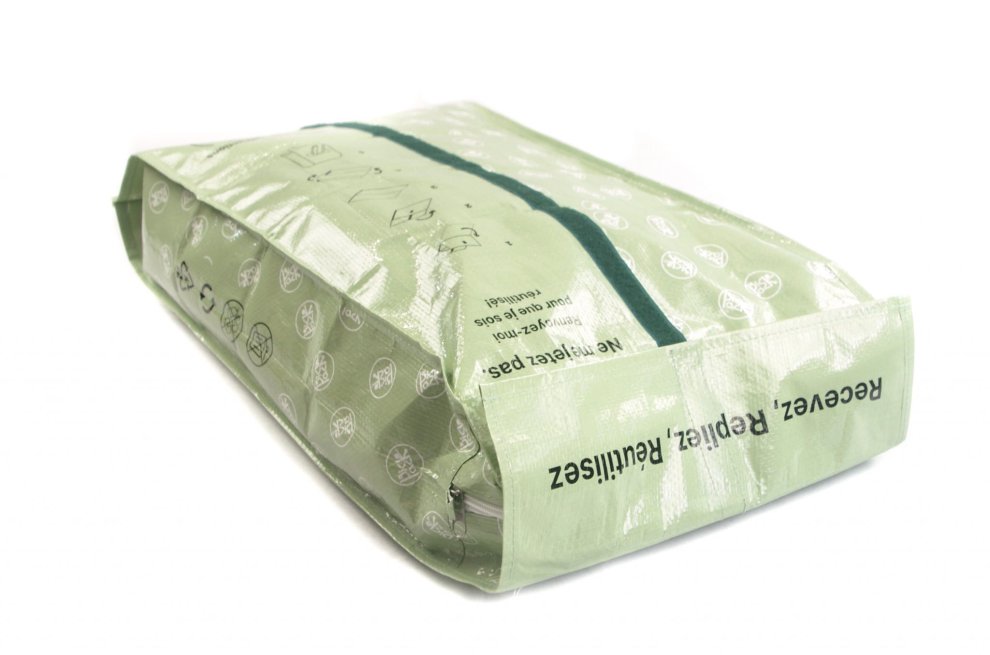 | | | |
| --- | --- | --- |
|   | Big PickPack | Small PickPack |
| Weight | 98g | 80g |
| Dimensions | 61 x 34,5 x 14 cm | 39 x 24,5 x 10 cm |
| Capacity | 28 litres | 9 litres |
| Reuse | Designed for 50 uses | Designed for 50 uses |
Customization
Want to be "green" but still maintain your own brand image? That's good, PickPack's reusable packaging is 100% customizable. Add your logo, change colors, be creative, for a memorable customer experience.
how it works
A turnkey offer! Everything is designed and thought out to simplify the integration of this solution into your operations. From the online packaging option on your transactional site to the traceability of each package, including reverse logistics! And returns are a breeze!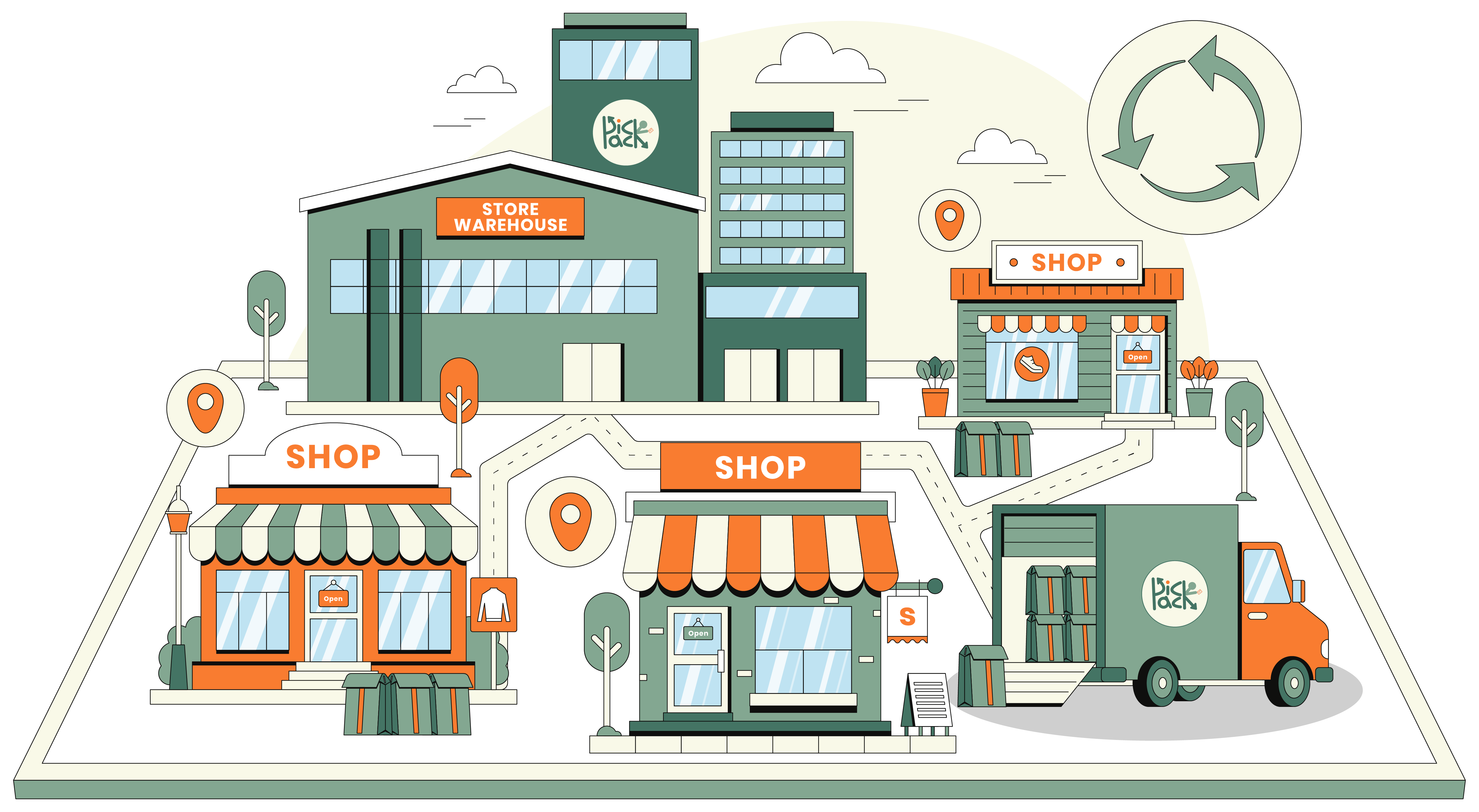 Purchase PickPack reusable packaging and offer this shipping option to your customers.
Your customers receive their merchandise in their reusable packaging.
Your customers fold the packaging to letter size and drop it off at a Canada Post drop-off location.
Packages are inspected, cleaned, and packaged by PickPack.
CARTIER Packaging will replenish your supply at your convenience.
IMPACT on the PLANeT
When it is possible to introduce reusable packaging, every parcel sent is doing its bit for the planet. Greenhouse gas emissions can be reduced by up to 90% per package.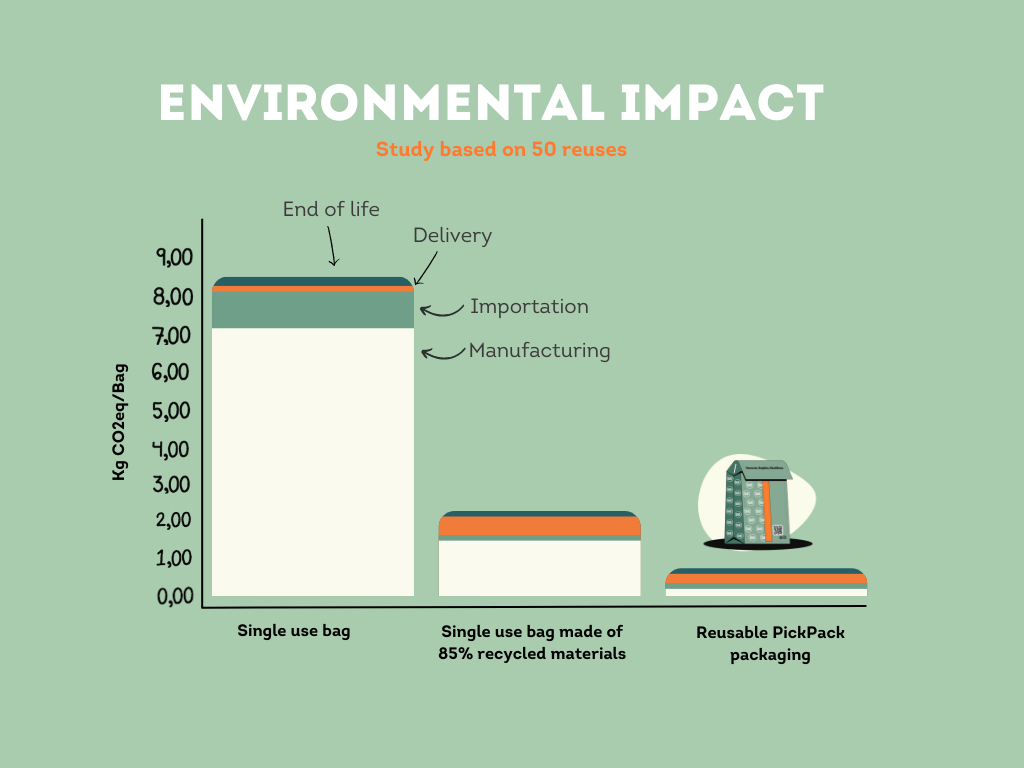 AdVANTAGES
Enable the achievement of its environmental objectives.
Appear as an innovative and leading-edge company in its field.
Better designed packaging for customer returns.
Rely on better end-of-life management of packaging: all packaging is melted down at the end of its life to be recycled.
Interested?
Do you want to be ahead of the competition and offer this environmentally responsible solution to your customers? Contact your account manager for more details!
On Our Radar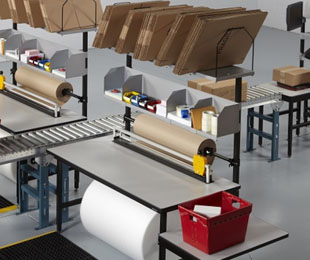 Products
Categories: E-commerce, Equipment, Products
Optimization and responsiveness are clearly CARTIER's strengths, and we've taken advantage of our operational agility to meet these new needs. The outcome: turnkey solutions to assist businesses in keeping up with shipping requirements while staying one step ahead of their competitors.
En savoir plus >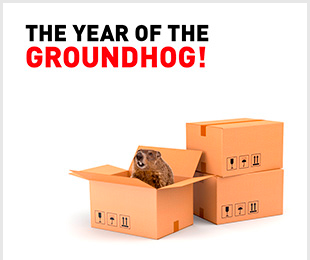 Products
Categories: E-commerce, Equipment, Laboratory
Who doesn't feel a little like they're reliving the same day as in the 1993 movie, with rising prices and supply delays still continuing into 2022? The bright side of this news that seems to be ongoing is that we know what to expect! Discover our overview of the issues that could affect your industry and their concrete solutions.
En savoir plus >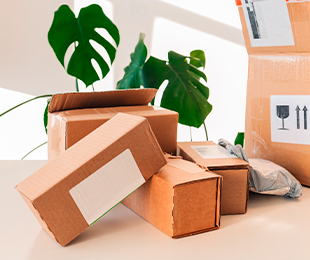 Products
Categories: Products
When it comes to eco-responsible packaging, some materials stand out more than others. Cardboard, by its recyclable nature, tops the list as an "eco-responsible" product, while plastic is often demonized. Between the perceptions and the actual impact of these materials on our ecological footprint, there can be a world of interpretation.
En savoir plus >