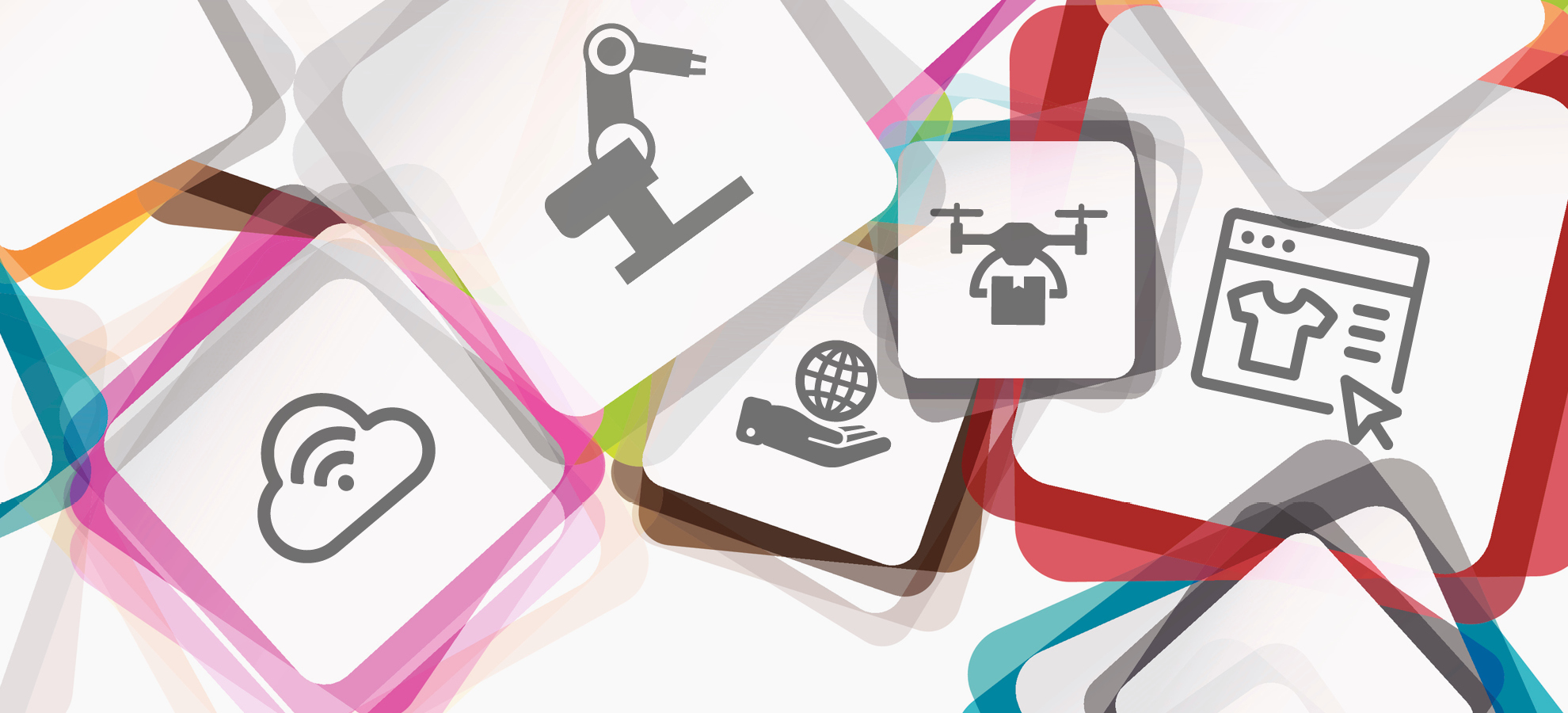 The Top 5 Packaging Trends for 2018
Last update: 19 December 2017
Estimated reading time: 3 minutes
Categories: E-commerce
We've been to 3 packaging trade shows in the US and in Europe over the past few months. Here are 5 trends we've observed in the industry.
Is your packaging the same as it was when your business began? Probably not.
At Cartier, we are always on the lookout for trends and new products to better meet our customers' evolving needs.
Over the last few months, members of our team attended the PackExpo shows in Chicago and Las Vegas, All4Pack in Paris and Interpack in Düsseldorf.
Below is a summary of five industry trends, drivers of change for 2018.
1. Equipment connectivity
Have you heard of the Internet of Things? This refers to technologies that enable various objects to share information. The Nest thermostat is an example of this.
Equipment connectivity is related. It implies the creation of a platform where all information is transmitted remotely, in real time, and centralized in a single control panel. This makes it possible to detect problems remotely, to find the causes and even sometimes prevent them. For operators, this innovation makes it possible for them to be in constant
movement while controlling the devices.
For companies, equipment connectivity offers a way to better evaluate and track the productivity of their business units at all levels.
2. The growth of e-commerce and adapted packaging solutions
E-commerce presents new challenges when it comes to packaging.
For example, packaging used in a normal context is typically manipulated five times; in an e-commerce context, the same package will be manipulated up to 20 times.
Solutions are quickly emerging at packaging shows and should soon be integrated into your operations: custom or on-demand boxes, ergonomic shipping packaging stations, computer solutions to make warehouses and distribution centres "smart," etc.
There is also the question of using artificial intelligence to recommend packaging solutions according to product type in order to reduce transport costs.
The client experience remains at the centre of discussions about the evolution of packaging evolution.
3. Environmental responsibility
To promote environmental responsibility, the industry is already exploring a few avenues. This includes reusable packaging elements that may require rethinking the production chain in order to include their recovery.
Green products are also emerging in Europe, such as one that imitates Styrofoam while being totally compostable, and stretch wrap made from plants.
Multinationals are also working on packaging made from plastic recovered from the oceans.
While this trend exists, it unfortunately remains far from being predominant.
4. Packaging optimisation and ultra-sophisticated equipment
Obviously, it is also environmentally responsible when packaging adequately protects the product while eliminating waste. We have found that manufacturers are continually looking for new ways to achieve their objectives while optimizing packaging.
Manufacturers further optimize their offerings by developing products that do more with less. For example, they create thinner high-performance wraps, tapes that are more adhesive than ever, products to stabilize pallets, etc.
Equipment is improving as well. Manufacturers are constantly investing in research and development to find new packaging techniques that require only what is needed and reduce the use of wrap.
These ideas continually enrich our optimization proposals to our clients.
5. Package delivery by drone
Even if the idea seems way off, delivery of packages by drones is on the horizon. At the shows attended, we saw demonstrations where fake neighbourhoods were created to illustrate how the delivery by drone works. It was interesting to see the differing modes of delivery according to the volume, weight or fragility of the package.
Is your packaging ready for the future?
By remaining at the forefront of developing packaging technology, we make sure that we can always help you find the best solution. By following trends, it is easy to get carried away with the flavour of the week. This is why we help you take a step back: we study your needs and offer you the most appropriate recommendations.
This is how we make sure that we meet your naturally evolving needs.
You have questions? Talk to one of our experts.
The Cartier team also suggests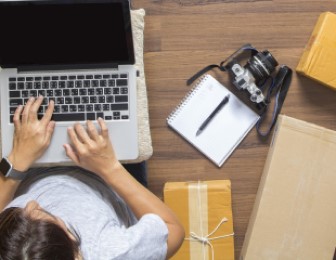 Products
Categories: E-commerce, eCommerce, Écoresponsabilité, Equipment, Products
By observing the trends of the last six months, talking with manufacturing partners and analyzing some studies on the field, we offer you 4 trends to watch in packaging for 2021.
En savoir plus >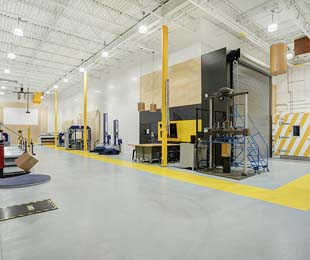 Laboratory
Categories: Culture & Innovation, Laboratory, Leadership
Cartier Packaging invests 600 000$ in its innovation laboratory, therefore becoming the largest packaging optimization laboratory in Canada.
En savoir plus >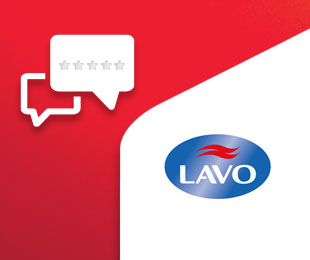 Categories: Témoignages, Testimonials
Nous sommes heureux d'avoir choisi Emballage Cartier comme partenaire d'affaires. Pour vos prix compétitifs, mais avant tout pour les gens!
En savoir plus >