Ten things you should know about CARTIER
Last update: 10 August 2018
Estimated reading time: 4 minutes
Categories: Culture & Innovation
What does CARTIER have in common with Apple, Google and HP? Like these famous companies, it was founded in a garage! Would you like to learn more about CARTIER? Find out 10 things that you probably didn't know about us.  
1. FOUNDED IN 1980 IN A GARAGE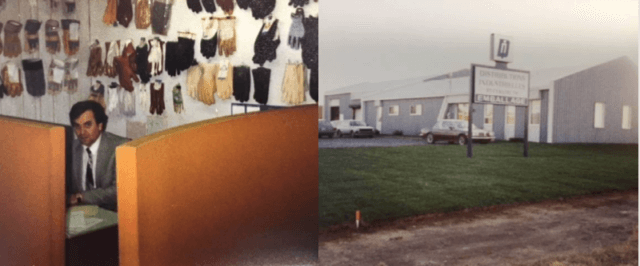 Founded by Lise and Jean Cartier, along with Jean-Claude Meunier, CARTIER's operations started in Mr. Meunier's garage in 1980. The company only moved into its first building four years later at 1140, rue Neveu in Saint-Césaire.
2. ART IN THE SPOTLIGHT
Several paintings by various local artists are on display in Cartier's offices. To company president David Cartier, it is essential to encourage the region's remarkably talented artists.  So far, the paintings selected are meaningful, since each one represents a value, a team or a goal to be achieved. Employees are even involved in the selection process!  
3. CARTIER IN NUMBERS
More than 32,000 orders a year are handled, either by email, via the extranet (transactional platform) or by telephone for the 5,000 products we offer. This represents 26,000 deliveries a year. In total, our fleet of 15 trucks covers more than 685,000 km per year, or equal to 17 times around the world! We are sensitive to the impact of transport and its environmental footprint, which is why we continually develop programs and integrate tools such as ISACC to help us optimize routes and loads.
4. WORKING STANDING RATHER THAN SITTING
Several of our office stations can be adjusted to work either standing or sitting. Working in the upright position minimizes back problems and facilitates concentration. Seven employees already enjoy this flexibility, and the option of standing is becoming more popular. It wouldn't be surprising to see several more adjustable stations installed before the end of the year.  

5. SOCIAL AND SPORTS ACTIVITIES
The Gym Tonic committee and CARTIER's social committee make sure that employees get moving by coordinating activities that promote team spirit and a sense of belonging. Activities include the first Olympics (our version of them anyway!) and the Car Rally.

6. A COMPLETE INTEGRATION PROGRAM
Upon arrival, new employees, no matter in what position, have an integration schedule that spans several weeks. They visit all the company's departments and meet all the managers in order to get an overview of CARTIER's activities. The ice is broken right from the start, and several relationships are created from the get-go. There's no time for thumb twiddling!   
7. MORE THAN A LOGO
A logo is not a simple graphic exercise; it must represent its era, have a certain presence, be easily recognizable and exemplify the company's mission. CARTIER's visual identity portrays the company's vitality and inventiveness, the nature of its business, and its ability to anticipate its clients' needs.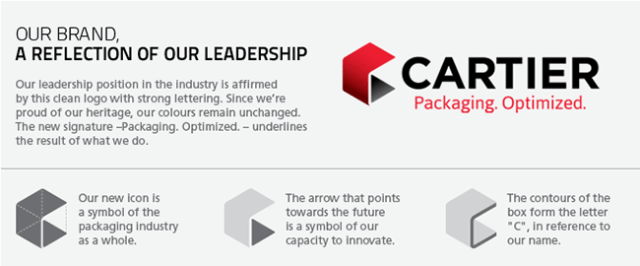 8. A COMMITTED PRESIDENT
Very involved in Quebec's entrepreneur community, and more specifically with the École d'Entrepreneurship de Beauce (EEB), David Cartier has been an Entrepreneur-Coach since 2017 for the school's Programme-Émergence. He wants to share his experience with young athletes and inspire them to give it their all in any activity. He sits on several committees (MEQ, CME, Groupement des chefs d'entreprise, etc.) and helps in his own way to develop entrepreneurship in Quebec. To learn more about David's experience at the EEB, check out (only in French) David Cartier, l'entrepreneuriat et l'EEB : une histoire d'amour qui se poursuit.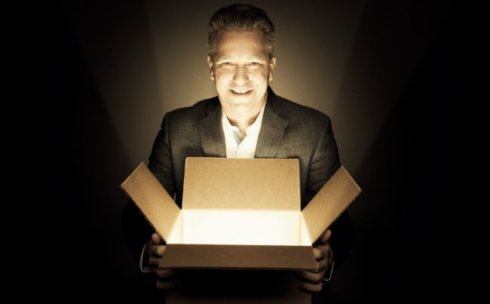 9. THE 4.0 ERA AND CONNECTED OBJECTS
Jules, our creation, is certainly something to be proud of! Jules is an innovative remote monitoring system for the performance parameters of semi-automatic and automatic stretch wrapping machines. The result of many months of hard work, this 4.0 innovation is a perfect example of the company's philosophy of continual innovation. Find out more about Jules by clicking here.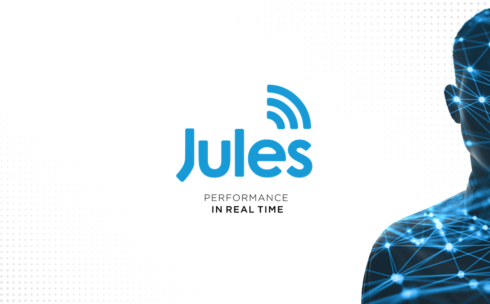 10. LOCAL PRODUCTS
More than 97% of our purchases originate from Canadian companies. For the rest, 1% comes from the United States and 2% from the rest of the countries where we source products. We are proud to encourage local companies!
The Cartier team also suggests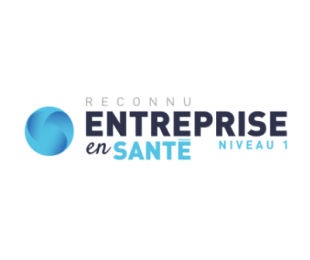 Culture & Innovation
Categories: Culture & Innovation
Il y a quelques mois, nous annoncions que nous étions membres employeurs du Groupe entreprise en santé : un leader du mouvement santé et mieux-être en entreprise. Depuis cette annonce, plusieurs actions ont été mises en place ce qui nous a permis d'être officiellement reconnu entreprise en santé de niveau 1, et ce, en peu de temps.
En savoir plus > Culture & Innovation
Categories: Culture & Innovation
Dans le cadre de la Semaine québécoise de réduction des déchets (SQRD) mise sur pied par Zéro Déchet Québec et qui a lieu du 20 au 28 octobre, nous avons été inspirés à mettre par écrit quelques actions environnementales que nous réalisons de façon quotidienne à l'interne ou pour nos clients et qui ont un impact sur le bilan carbone.
En savoir plus >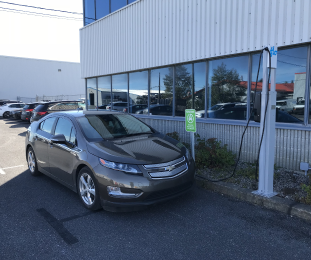 Culture & Innovation
Categories: Culture & Innovation
Ceux qui connaissent de près CARTIER savent que nous aimons nous placer au-devant de la parade. On peut dire que c'est officiellement depuis 2010 que Cartier met en œuvre des gestes concrets pour réduire son empreinte environnementale. C'est dans cette optique que  nous nous sommes récemment dotés de trois bornes de recharge pour voitures électriques.
En savoir plus >