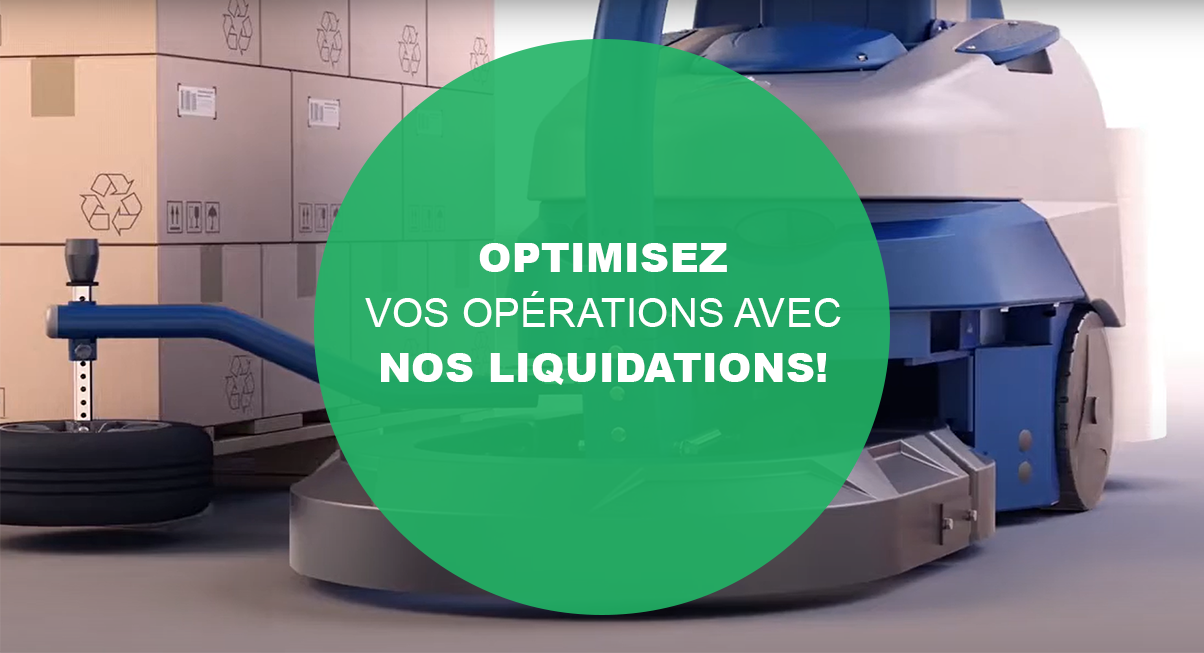 Take advantage of our sales to optimize your operations!
Last update: 21 June 2021
Estimated reading time: 3 minutes
Categories: Equipment
All or our Robots S6 are now on sale! The equipment is in stock, so it'is ready to be delivered and get started into yout operations. Buy now and avoid the 4% to 8% price hikes scheduled for July 1, 2021.
UNTIL JULY 1ST, SAVE 1 000$ AND TAKE ADVANTAGE OF THE REDUCED PRICE BY PURCHASING THE S6 MODEL FROM ROBOPAC!
The Robopac Robot S6 means sophisticated technology, captivating design and rock-solid reliability. This wrapping machine was born from a revolutionary idea: the entire machine revolves around the load. The Robot S6 can be operated in the tightest spaces and wraps up to 200 loads per battery charge. This machine is designed to adapt to any environment without compromising safety. The Robot S6 is the ideal partner in almost any industry where warehouse management and logistics are important. Advantages of the Robot S6:
Semi-autonomous stretch wrapping machine

Mobile, versatile and ideal for small spaces

Includes Cube Technology

Built-in battery and charger

Pre-stretch ratio variable from 150% et 400%

Up to 12 personalized recipes
Simplified programming via touch screen
the ROBOT S6 at BOULANGERIE ST-MÉTHODE!

In addition to the losses during transport, there was a lot of waste of time, because everything was packed manually. With the number of pallets we took out per week, that's a lot of time we SAVED with the Robot S6.
READ THE FULL STORY (AVAILABLE IN FRENCH ONLY)
DID YOU KNOW?
Did you know that nearly half of businesses (49.7%) had to refuse contracts because of the labor shortage, according to a recent survey by the Conseil du patronat du Québec?
You are wondering if acquiring an S6 Robot would be beneficial for your business and if you could reduce your costs? Take a few minutes to answer this short survey (in french). Based on your answers, we'll help you get the hang of it, comparing your results with data and statistics that meet industry standards. If you prefer to speak directly to an expert at CARTIER, contact us.
The Cartier team also suggests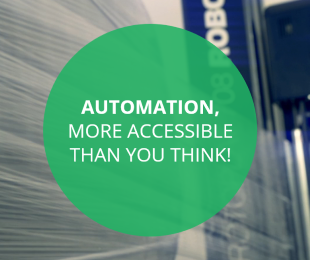 Equipment
Categories: Equipment
Did you know that according to a recent survey by the Employers Council of Quebec, almost half of companies (49.7%)
have had to refuse contracts due to labor shortages? If you're too short on time to consider the possibilities of automation, here's a quick overview that might make your choice easier.
En savoir plus >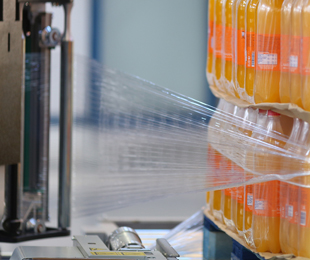 Equipment
Categories: Equipment
Are you eligible for financial assistance from MAPAQ? This financial assistance encourages companies in the agri-food industry to turn to automation to address workforce issues and become more competitive. Hurry, because the Food transformation: robotization and quality systems program could be suspended in March 2021!
En savoir plus >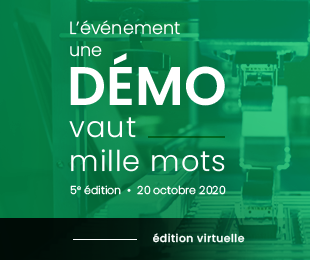 Equipment
Categories: Événement
For the fifth consecutive year, CARTIER will be holding its polpular Equipment Event (A demo is worth a thousand words ) and, this year,  the formula will be VIRTUAL. On October 20th, you will be able to visit over 30 booths and attend 11 live demonstrations.
En savoir plus >